From the past comes the gift of possibility
Work It!
Dwelling on the past is considered something you should avoid if you are trying to get on with life. This is the advice you would receive if you are trying to move past negatives experiences that may weigh you down emotionally and hinder your progress and success.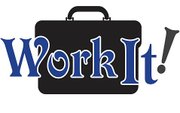 However, examining the lives of those who came before us and accomplished great things in the face of adversity allows us to learn about their awe-inspiring stories and challenges us to consider the possibilities that exist for our own lives. This is not to suggest that the only way forward is to look back; but we would be remiss in our duties to ourselves not to explore what individuals like Frederick Douglass, Ida B. Wells, or more recently Katherine Johnson and Mary Jackson accomplished given the circumstances of their time.
Some people move through life never realizing their full potential. Their dreams deferred due to a variety of reasons, both self-imposed, and unfortunately, sometimes stifled by the actions or neglect of others. Self-doubt, poor preparation, lack of motivation or access to resources can also hamper the ability to achieve your potential.
The belief that you can achieve your goals is essential to making it happen. And, having examples of how others achieved their success, especially those individuals with whom you identify, can be the emotional boost that moves you from feeling stuck and doubtful into positive action. Also, knowing that you deserve success is essential. Other peoples' opinion about who you are and what you deserve is just that-- their opinion.
Reflecting on the stories of those who came before us is important; however, this does not mean that we only look there for examples of success and inspiration. Additionally, we must pay attention and give thanks to the people in our lives who encourage us by their own examples, both good and bad because this also provides us with the information we need to know to make sound choices.
Let's celebrate Black History Month by recognizing the accomplishments of others and use their testimonies to help encourage and propel us forward.
Carlotta Daniels-Randolph, M.Ed. is a workforce development professional with 20 years' experience in the public and private sector and an administrator and adjunct instructor at Delaware County Community College.