Jack Johnson descendant hopes for pardon, maybe from Trump
Kareem Copeland, AP Sports Writer | 2/14/2018, 4:50 a.m.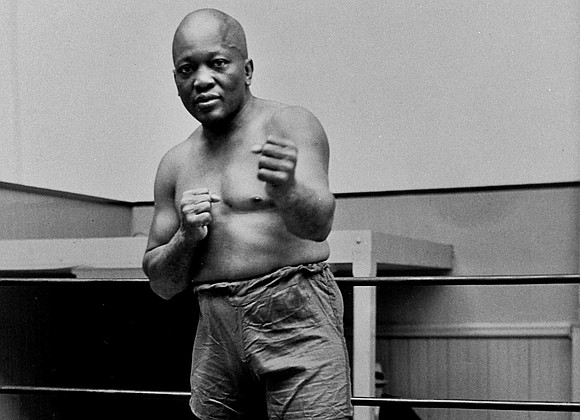 Haywood said she didn't find out she was related to Johnson until she was 12. She remembers learning about Johnson when she was in sixth grade during Black History Month, and only learned later that he was kin.
Once, she recalled, she asked her mother about Johnson.
"She just grimaced," Haywood said.
Haywood remembers her mother calling Johnson defiant and saying: "'Momma, no disrespect, that man wasn't defiant.' He was just being a man. He was being himself."
Haywood has pressed to have Johnson pardoned since President George W. Bush was in office, a decade ago. Posthumous pardons are rare, but not unprecedented. President Bill Clinton pardoned Henry O. Flipper, the first African-American officer to lead the Buffalo Soldiers of the 10th Cavalry Regiment during the Civil War; he was framed for embezzlement. Bush pardoned Charles Winters in 2008, an American volunteer in the Arab-Israeli War convicted of violating the U.S. Neutrality Acts in 1949.
Haywood wanted Barack Obama, the nation's first black president, to pardon Johnson, but Justice Department policy says "processing posthumous pardon petitions is grounded in the belief that the time of the officials involved in the clemency process is better spent on the pardon and commutation requests of living persons."
The Justice Department makes decisions on potential pardons through an application process and typically makes recommendations to the president. The general DOJ policy is to not accept applications for posthumous pardons for federal convictions, according to the department's website.
"In terms of Jack Johnson, I think the Department of Justice came back recommending — not recommending a pardon on that," press secretary Robert Gibbs said in 2009.
A spokeswoman for Obama declined further comment.
Haywood wants the history books rewritten.
"Knowing that he was treated unfairly and unfairly convicted and targeted because of his choice of companions, who happened to be Caucasian, that's wrong," she said. "It bothered my people to the point they didn't even want to talk about it. My mother didn't even want to talk about it. That's stupid ... It bothers me.
"The last thing you want to do is die and have your name tarnished. That's wrong. You don't want it to be tarnished if you're living."