Murphy sticks to tax pledge, despite hurdles
Michael Catalini, Associated Press | 2/4/2018, 6:47 a.m.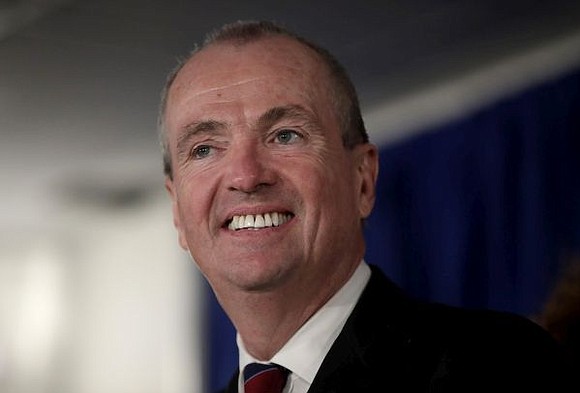 Murphy's figures refer to a December study from the nonpartisan Tax Policy Center.
Murphy inherited from Christie a nearly $35 billion budget. Achieving a full pension payment and paying for education according to a state Supreme Court-mandated formula is estimated to be roughly $6 billion, combined. The higher tax on millionaires has been estimated to bring in only roughly $600 million, a far cry from filling the gap. Murphy has also proposed legalizing recreational marijuana, estimated to bring in roughly $300 million in revenue, as well as closing corporate tax loopholes.
Those changes still wouldn't close the gap entirely, and Murphy appears to have left himself an escape hatch by saying he will work with Sweeney and Assembly Speaker Craig Coughlin to reach the goals, though he will probably have to compromise.
"I've never been my-way-or-the-highway in my life," Murphy said. "It's a collaborative effort."
Sweeney, for example, has proposed phasing in school aid over time, and Christie, too, was phasing in the pension payment.
Murphy's efforts to raise taxes will probably be met with Republican opposition. Assembly Minority Leader Jon Bramnick has said that he will work with Murphy, but that the GOP will "resist new taxes and spending we cannot afford." -- (AP)