Informative Men's Health Conference at Camden's KROC Center
"Kappa Alpha Psi Fraternity, Inc. and CamCare bring a Comprehensive Men's Health Fair" Community Day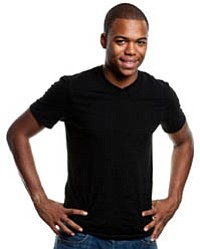 CAMDEN, NJ – On Saturday, May 5, there will be a Men's Health Community Impact Day, which will be informative, interactive and free to the public.

The focus group are African American and Hispanic men who are at a higher risk than the general population in obesity, cardiovascular health, diabetes and prostate cancer.
Saturday, May 5, 2018
The free event will be held 9 a.m. – 3 p.m. at KROC Center, The Salvation Army, 1865 Harrison Ave, Camden, New Jersey
Primary sponsors are the Burlington-Camden Alumni Chapter of Kappa Alpha Psi Fraternity, Inc. and CamCare Health Corporation.
The program will feature leading regional medical experts from Cooper Hospital, Virtua Hospital, and Kennedy Hospital. Presentations will highlight heart disease management and prevention as well as specific lectures surrounding diabetes and prostate cancer.
As the lead sponsor, CamCare will feature "on the go" cooking demonstrations and the American Heart Association will share information on healthy food options. The program will include interactive fitness demonstration and informational sessions. The program will begin at 9 a.m. with blood pressure and glucose screenings until 2:00 p.m. Presentations will begin at 10 a.m. and the program will conclude at 3:00 p.m. Presenters and healthcare officials will be available to answer questions and local health community vendors will provide information and insight that will increase awareness and understanding in hopes to lead to better health outcomes.