MSNBC's Reid says homophobic posts were result of hack
David Bauder, AP Media Writer | 4/25/2018, 8:30 p.m.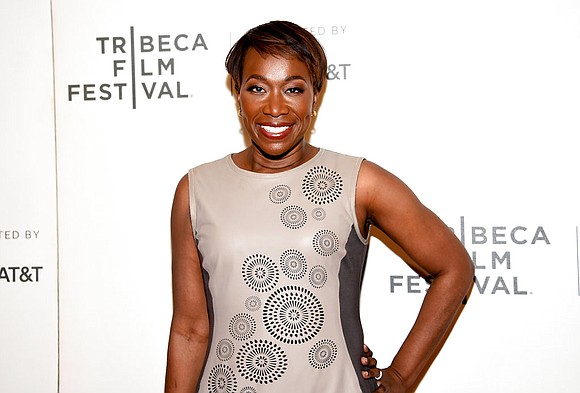 NEW YORK — MSNBC's Joy Reid insists that homophobic language in one of her old blog posts is the work of a computer hacker and her security expert said Wednesday they have a strong suspicion of who did it, although he would not name the suspect.
The bizarre tale involving the news network's rising star is a technical who-dun-it that not everyone believes, given that Reid had admitted in December to similar anti-gay language in the same forum and had apologized for it. A gay rights organization has subsequently backed away from its plans to give an award to Reid, host of the "AM Joy" weekend shows on the cable news network.
MSNBC says the case has been referred to law enforcement officials and the network is awaiting their determination.
The posts that came to light in December were written for "The Reid Report," her blog when she was covering Florida politics a decade ago. In posts, she refers to then-Florida Gov. Charlie Crist as "Miss Charlie" and suggested he was "ogling the male waiters" on his honeymoon after marrying his wife, whom he has since divorced. She questioned whether the marriage was a sham by a gay man who thought it would help him politically.
Reid apologized, saying her remarks were "insensitive, tone deaf and dumb."
This week, Mediaite revealed a set of other supposed blog posts, pictures of which were sent via the Twitter account @Jamie_Maz. In one of these posts, Reid supposedly notes that "most straight people cringe at the sight of two men kissing" and that she couldn't see the movie "Brokeback Mountain" because she didn't want to watch two male characters having sex. Another post says that a lot of heterosexuals find the idea of homosexual sex to be gross and that there are concerns that gay men tend to be attracted to young, post-pubescent types and want to bring them "into the lifestyle."
Reid said that these posts were "fabricated and run counter to my personal beliefs and ideology."
She said she hired a security expert who found evidence that she had been a hacking victim. The expert, Jonathan Nichols, said Wednesday that time stamps indicated the posts were written at a time Reid was on the radio and would not have had time to write them. He said they are inconsistent with the way that she wrote and triggered no reaction from the blog's comments section, which he believes would have surely happened if they had been legitimate posts.
Meanwhile, the company Internet Archives, whose Wayback Machine collects copies of Internet postings, said that after being contacted by Reid's lawyers, it had investigated and found no evidence that any of its versions of Reid's original posts had been altered. Nichols said that this doesn't contradict Reid's story, since they believe it was the original blog posts — not the Wayback Machine versions — that were hacked.
The Wayback Machine had found evidence that the posts with the homophobic language had been erased due to an automated process that can be installed to wipe out the specific archives. Nichols said the posts — potentially very embarrassing for a personality for a network with commentary that leans left — had been erased at Reid's behest.