New Jerseyans with suspended driver's licenses: Read this
Wilfredo "Wil" Rojas, M.Ed. | 4/22/2018, 7:16 a.m.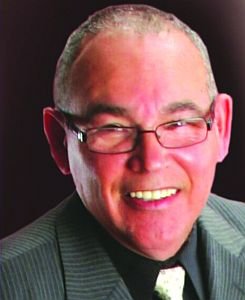 As I write this column, it appears that winter just won't go away with another expected Nor'easter in South Jersey; it also appears that New Jersey State Senator, Shirley K. Turner (Hunterdon and Mercer) isn't going away either in her attempts to legislatively establish a restricted use driver's license for New Jersey drivers with suspended license for unpaid motor vehicle surcharges or points from violations.

This columnist and the others familiar with Loretta Winters, former New Jersey Motor Vehicle Commission Manager and President of the Gloucester County NAACP, acknowledged her personal knowledge, and longstanding trajectory of concern and passion for the over 600,000 New Jersey drivers with a suspended or revoked driver's license. She advised me that many of these suspended drivers are young and lower income drivers. For more than 20 years, she has been fighting tirelessly through lobbying and conducting research, gathering data and interviewing lawmakers and Motor Vehicle officials in Pennsylvania, New York and Delaware on the pros and cons of a restricted driver's license. As a matter of fact, she provided a file flush with her research findings and evidence-based data and information to former Motor Vehicle Commission Director Sean Sheekey, further supporting the argument that many of the suspended licenses are for non-payment of fines.

This issue has been a topic of thoughtful discussion and debate during past monthly meetings of the Gloucester County NAACP at Rowan College. During one of those meetings, a motion was presented by this writer and unanimously approved to appoint a committee to research and implement intelligent strategies to not only support Senator Turner's legislative measure, but to also get her help from other lawmakers on both sides of the aisle.
In a densely populated state that lacks an adequate infrastructure for mass transportation for people who need to get around, a driver's license is a must. Whenever a New Jerseyans gets their driver's license suspended or revoked, there are often many concerns that need to be resolved so the individual driver will adjust to the length of the suspension period. These concerns involve many issues that include family, issues that occur with getting back and forth to work, school, grocery shopping, worship services as well as other essential activities that place a burden on the suspended driver, his/her family and the community.
The Gloucester County NAACP, inspired by its president's knowledge and volunteer engagement with drivers with suspended licenses, is resolved in working to assist government agencies associated with New Jersey Motor Vehicle Commission in addressing this long-simmering problem between the MVC and New Jersey drivers. Many have approached the Gloucester County NAACP to voice their concerns as suspended drivers not legally permitted to operate a motor vehicle. Some have offered evidence-based documentation, while others have provided anecdotal evidence of their experience with an agency empowered to oversee and issue sanctions for reckless drivers, whose actions may cause a danger. Lately, more lawmakers are coming to understand the depth and breadth of the problems facing drivers who most often get suspended for their failure of inability to pay imposed fines by motor vehicle agencies, police or child support.