Prosecutor: Prince thought he was taking common painkiller
Amy Forliti, Associated Press | 4/19/2018, 7 p.m.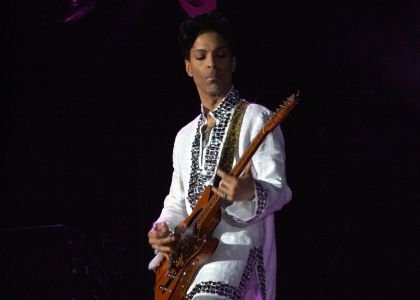 MINNEAPOLIS — Prince thought he was taking a common painkiller but instead ingested a counterfeit pill containing the dangerously powerful drug fentanyl, a Minnesota prosecutor said Thursday as he announced that no charges would be filed in the musician's death.
Carver County Attorney Mark Metz said Prince had suffered from pain for years and was addicted to pain medication. While some of the superstar's associates might have enabled his drug habit and tried to protect his privacy, authorities found "no direct evidence that a specific person provided the fentanyl."
"In all likelihood, Prince had no idea that he was taking a counterfeit pill that could kill him," Metz said.
The investigative materials — including documents, photos and videos — were posted online Thursday afternoon. Several videos show the pop superstar's body on the floor of his Paisley Park estate, near an elevator. He is on his back, his head on the floor, eyes closed. His right hand is on his stomach and left arm on the floor.
Metz's announcement came just hours after the U.S. Attorney's Office announced that a doctor who was accused of illegally prescribing an opioid for Prince agreed to pay $30,000 to settle a civil violation of a federal drug law. Dr. Michael Todd Schulenberg allegedly wrote a prescription for oxycodone in the name of Prince's bodyguard, intending for the potent painkiller to go Prince. That prescription was not linked to Prince's death.
Prince was 57 when he was found alone and unresponsive in an elevator at his Paisley Park studio compound on April 21, 2016. His death sparked a national outpouring of grief and prompted a joint investigation by Carver County and federal authorities.
An autopsy found he died of an accidental overdose of fentanyl, a synthetic opioid 50 times more powerful than heroin.
Metz said several pills were found at the Paisley Park complex after Prince died, and many of them were not in their original pharmaceutical containers. Some of those pills were later determined to be counterfeit, and state and federal authorities have been investigating the source of the fentanyl for nearly two years.
"My focus was lasered in on trying to find out who provided that fentanyl, and we just don't know where he got it," Metz said. "We may never know. ... It's pretty clear from the evidence that he did not know, and the people around him didn't know, that he was taking fentanyl."
Metz's announcement effectively closed the case.
"There is no doubt that the actions of individuals will be criticized, questioned and judged in the days and weeks to come," Metz said. "But suspicions and innuendo are categorically insufficient to support any criminal charges."
After the announcement, the U.S. Attorney's Office said it also had no credible evidence that would lead to federal criminal charges. A law enforcement official close to the investigation told The Associated Press that the federal investigation is now inactive unless new information emerges. The official spoke on condition of anonymity because the federal case remains open.