Supreme Court says Sotomayor breaks shoulder in fall at home
Associated Press | 4/17/2018, 6:17 p.m.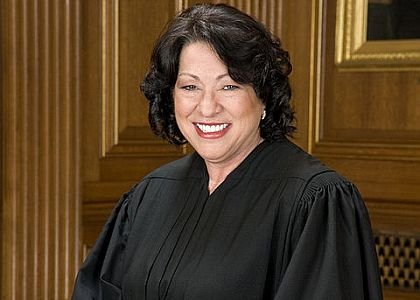 WASHINGTON — The Supreme Court says Justice Sonia Sotomayor broke her left shoulder in a fall at her Washington home.
The court says the 63-year-old Sotomayor will wear a sling for several weeks and undergo physical therapy. She is not expected to miss any time on the bench. The justices are hearing arguments this week and next.
The court says the fall occurred Monday morning and that a doctor confirmed the break in the afternoon. Sotomayor was in court Monday and did not appear to be in pain.
In January, emergency medical personnel treated her at home for symptoms of low blood sugar. Sotomayor is diabetic. -- (AP)