Photos reveal, recognize black work camps during Depression
Jeff Karoub, Associated Press | 4/9/2018, 6:46 a.m.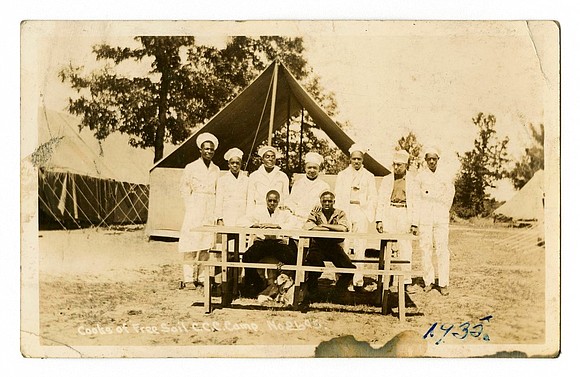 "The CCC camps did tremendous things to better the community for both black and white people," Frank Thomas said. "Put in playgrounds, all that stuff."
Joan Sharpe, president of the Civilian Conservation Corps Legacy, said the segregation in the camps reflected U.S. society at the time. Still, she added, that doesn't erase the opportunities it provided for people of all races.
"The guys I've talked to that were in the CCC camps that were black were very grateful ... to have access to education, access to vocational training, learn how to lay stone, build roads — things they would not have had before," said Sharpe, whose group serves and supports CCC alumni.
"I have to look at it from their perspective," she added. "Their story and station in life would be very different than us looking back on it and saying, 'Oh, how awful.'"
After leaving the CCC, Richardson continued his hard-working ways, according to Thomas and his cousin. He tended to his 40-acre (16-hectare) farm in Manistee County and did odd jobs such as cutting logs and hauling pulpwood to a paper mill. Local legend has it that he once lifted a Model A for someone with a flat tire and once attached a plow to himself to take over for a stubborn horse. He died in 1959 at age 65.
Frank Thomas, 79, believes "Big Jim" served "as a big ambassador for black people," and can still be for people who see his picture and hear his story.
"You'd think of a man that size he would be aggressive, but I never heard tell or saw any indication of that," he said. "That goes long way in race relations and community relations." -- (AP)