Cardi B to make history as first co-host of 'Late Show'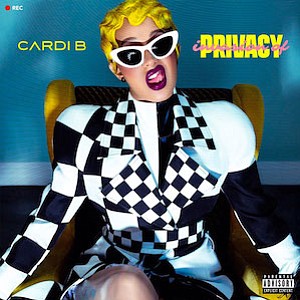 Cardi B, the bodacious reality tv star turned hip-hop queen will make history on Monday when she co-hosts "The Late Show" with Jimmy Fallon.
The Bronx-born rapper, who appeared on "The Late Show" as a guest in December – to rave reviews – is returning as co-host, the first time the show has ever had two people sharing hosting duties. According to The New York Times, the five-minute interview from her December appearance has collected more than 16 million views. She also appeared on the show in September, performing "No Limit" with rapper G-Eazy.
NBC says the "Bodak Yellow" star will join Fallon throughout the program on Monday to help interview the evening's guests. She will also perform a song from her highly-anticipated debut album, "Invasion of Privacy," which drops on April 6.
Cardi B's "The Late Show" appearance will follow her performance on "Saturday Night Live" on April 7, where she will serve as the musical guest with host Chadwick Boseman, star of "Black Panther." This will be Boseman's first appearance on the late-night comedy sketch show.
Cardi B's history making turn on "The Late Show" comes amid rumors that the 25-year-old rapper is pregnant with her first child with her fiancé Offset of Migos. Cardi B has yet to confirm or deny the rumor first reported by TMZ.
Follow me on Twitter @ShondaMcClain.