Hollywood's diversity push snubs actors with disabilities
Lynn Elber, AP Television Writer | 4/4/2018, 6:53 a.m.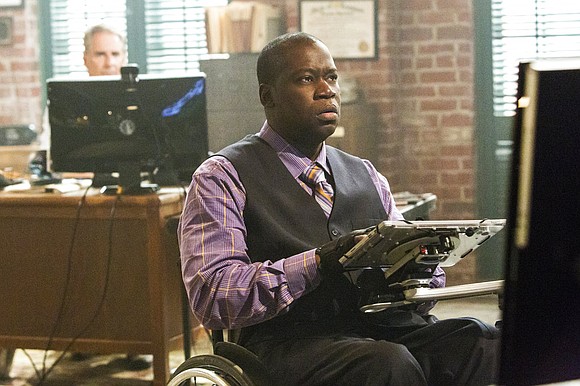 LOS ANGELES — Eileen Grubba was working alongside other actors on a TV commercial when she realized the director's eye was caught by her uneven gait. He started positioning her out of shots — and then it got worse.
Shooting a scene on a bus, the director ordered Grubba to get up and move from her seat in the middle to one in the rear that was fully out of the frame.
"'So now we're going to make the disabled people sit at the back of the bus? That's awesome,'" Grubba, who uses a leg brace because of childhood spinal cord damage, recalled thinking some six years ago.
The disheartening experience reflects the broader picture for many actors with disabilities, whose progress in Hollywood has lagged behind that of other minority performers demanding to be seen and hired. The reasons are complex, insiders and observers say, including unfounded concerns about added production costs, disability stereotypes and an industry clinging to entrenched habits.
"The fact is this is the largest minority group in the United States that routinely is discriminated against in the (entertainment) industry, and we're trying to move the needle," said Jay Ruderman, head of a non-partisan foundation that advocates for inclusion for people with disabilities.
There are some high-profile successes on TV, among them wheelchair-using actor Daryl Mitchell on CBS' "NCIS: New Orleans," Micah Fowler, who has cerebral palsy and stars on ABC's "Speechless," and little person Peter Dinklage, the Emmy- and Golden Globe-winning star of HBO's "Game of Thrones." He's also earned theatrical film roles ("Three Billboards Outside Ebbing, Missouri").
But studies show them to be outliers, even as a diversity groundswell has benefited actors of color and African-Americans in particular — including Chadwick Boseman ("Black Panther") on the big screen, Emmy-winner Sterling K. Brown ("This Is Us") on the small one and Oscar- and Emmy-winner Viola Davis on both. LGBTQ performers, among them Laverne Cox, are making gains in visibility and work as well.
BY THE NUMBERS
More than 56 million people — nearly 20 percent of the U.S. population — have a disability, according to a 2012 Census Bureau report. But in 900 films released in theaters between 2007-2016, a total of 2.7 percent of the characters with speaking parts had a disability, according to researchers at the USC Annenberg School for Communication and Journalism.
Of the 20 characters with disabilities tallied on the 10 top-rated broadcast and cable TV shows airing in 2016, one actor (Mitchell of "NCIS") has the disability portrayed on screen, a Ruderman Family Foundation study found. In 21 prominent series on streaming platforms, two actors out of the 17 playing characters with disabilities had a real-life disability.
Hollywood isn't alone in its employment practices. In 2016, the Bureau of Labor Statistics found that the unemployment rate for people with disabilities was more than double that of the non-disabled (10.5 percent vs. 4.6 percent).
ELUSIVE ROLES
When disabled people are portrayed in films and on television, roles lean heavily toward conditions that aren't physically visible. A role involving an apparent disability may go to an actor with the condition — little person Mark Povinelli played a character with dwarfism on Amazon's "Mad Dogs" — or not. In "Strong," the film about a Boston Marathon bombing survivor left a double amputee, a computer-altered Jake Gyllenhaal played the part.