Witnesses forever changed by King's final days
Adrian Sainz and Kristin M. Hall, Associated Press | 4/2/2018, 7:07 a.m.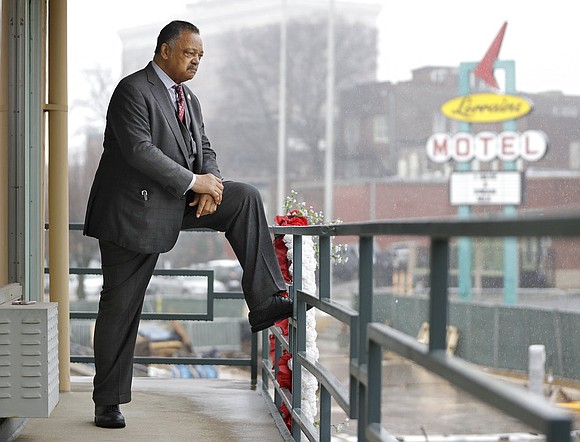 MEMPHIS, Tenn. — The Rev. Martin Luther King Jr. had won victories on desegregation and voting rights and had been planning his Poor People's Campaign when he turned his attention to Memphis, the gritty city by the Mississippi River. That decision set in motion events that had a profound impact on his country, and on those who directly witnessed the subsequent tragedy.
It began Feb. 1, 1968, when two sanitation workers were crushed when a garbage truck compactor malfunctioned, sparking a strike by about 1,300 black sanitation workers weary of working conditions and racist treatment in the dirtiest of municipal jobs.
"We didn't have a place to shower, wash our hands, nothing," said Elmore Nickleberry, who at 86 still drives a truck for the department.
King tried to lead a march on March 28 that turned violent — storefront windows were smashed and police wielded clubs and tear gas.
King went back to Atlanta disheartened, but returned April 3, determined to show that nonviolent protest still worked.
Lawyer Mike Cody was among those working to persuade a judge to lift a ban against a new march. He met with King in his motel room.
"King felt strongly that unless he could get a success here in Memphis, with these workers using nonviolent, civil disobedience, then he would never get the Poor People's March in Washington that summer," said Cody, 82.
Cody was in the crowd later that evening at the Mason Temple. Though King was ill, the Rev. Ralph Abernathy asked him to address the thousands who turned out despite a thunderstorm.
"It's a tin roof, so that's banging. There's rafters up there above us, and the rafters are blowing with the wind and hitting each other and hitting the walls from the fierceness of the wind and the rain," said the Rev. James Lawson, a prominent civil rights activist.
With little preparation, King delivered a speech that, in retrospect, seemed to foretell his death: "Well, I don't know what will happen now; we've got some difficult days ahead. But it really doesn't matter to me now, because I've been to the mountaintop."
When he finished, King slumped into a chair. He looked to Cody like a "toy that had the air taken out of it."
"Ministers, men were crying," the Rev. Jesse Jackson said.
Cody went to court the next day with King aide Andrew Young, then dropped Young back at the Lorraine Motel in the late afternoon.
King had spent most of the day in meetings. He asked Young where he'd been and then threw a pillow at him. "Then everybody picked up pillows and beat me up," Young said. "All of us were in our 30s, and we were acting like 10, 12-year-olds. But it was the happiest I had seen him in a long time."
As dinner approached, King and his friends moved to the motel balcony. King turned to a bandleader who was standing nearby and made a request: Later, could he play his favorite song, "Take My Hand, Precious Lord"?