Things to do in South Jersey and region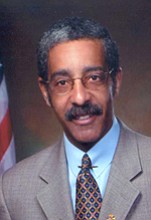 The following list is a guide to cultural and community events in South Jersey and the region. Items for the calendar should be sent at least three weeks in advance to editor@southjerseyjournal.com. Information should be sent in a Word document format.
April 4
Intro to Yoga
Join us for an introduction to yoga with a certified Yoga instructor. Prepare to leave the class feeling uplifted and centered. Bring a mat, or a blanket, or a large towel and wear comfortable/loose clothing. No registration required.
This event will be held from 7 p.m. to 8 p.m. at the Mount Laurel Library, 100 Walt Whitman Avenue, Mount Laurel, NJ 08054
For more information contact: 856-234-7319
April 6
Giant Games Day
Play some of your favorite classic games. Except for one thing, think supersized versions of them! Cherry Hill Public Library, 1100 Kings Highway North in Cherry Hill, New Jersey.
Contact: 856-903-1229
April 6-8
Crafty Campout
Spend a fun – filled overnight retreat at Appel Farm that includes a nature scavenger hunt, a campfire, s'mores and an ice cream sundae party! And now we have added four new badges to our programming: dance, staying fit, and the outdoor art creator and explorer badges!
Appel Farm Arts Camp, 457 Shirley Rd, Elmer, NJ 08318
Contact: Melissa Tevere 856-358-2472 mtevere@appelfarm.org
April 8
PAWS for Art
This free community event brings pet owners and
their dogs on site for a day of art and fun from 10 a.m. to 5 p.m. at Wheaton Arts and Cultural Center, 1501 Glasstown Road Millville, NJ 08332.
Contact: Taral Thompson 856-825-6800 Ext. 114
April 8- 13
Collingswood Restaurant Week
Participating restaurants in the town's now famed Restaurant Row will spotlight bacon, bacon and more bacon in every conceivable way on their menus. Given the number and diversity of restaurants in this small town of 14,000 residents, that amounts to a lot of bacon.
Collingswood, NJ
Contact:
856-854-0720 www.collingswood.com/things_to_do/shopping_and_dining/restaurant_week
April 9
Knit& Crochet with Glassboro Fiber Arts
Have you ever wanted to learn how to knit or crochet, or maybe you are stuck on a pattern? Join one of the knitting and crocheting clubs at the GCLS Branch Libraries and learn all the tips and tricks you will need!
This will be held at 2 p.m. Monday at Glassboro Library, 2 Center St, Glassboro, NJ 08028
Contact: (856) 881-0001
April 11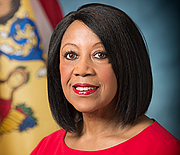 Chamber host State of Black New Jersey Conference
The African American Chamber of Commerce of New Jersey will host the State of Black New Jersey Conference on Wednesday, April 11 from 9 a.m. to 3 p.m. at the Mansion, 3000 Main St, Voorhees Township, NJ 08043. During this event, there will be two panel discussions. The morning session is "Building the Pipeline for Future Success and Business Development", and the afternoon session is "Public Policies". Senate President Steve Sweeney is the conference speaker. This is an opportunity to hear from and engage these leaders on issues that are critical to the growth and sustainability of your business. Tickets are $65 for members and $75 for general admission. Breakfast and lunch are included.