Meek Mill denied early bail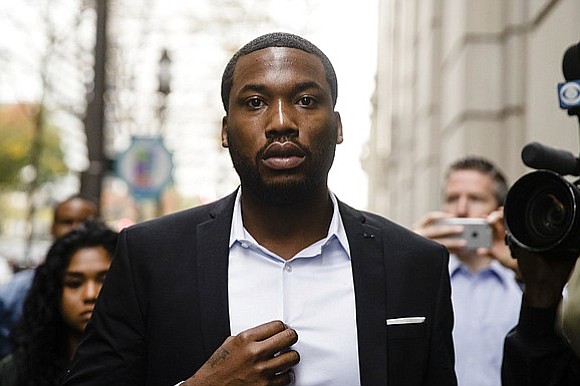 Philadelphia rapper Meek Mill, 30, will remain behind bars and Judge Genece Brinkley is not stepping down from the case. Despite public pressure from celebrities like Jay-Z and Beyonce and protests held on the streets of Philadelphia, Judge Brinkley denied the rapper bail late Thursday while he appeals his two to four-year sentence for violating his probation. Mill, born Robert Williams, has been locked up since November 2017 after a probation violation stemming from a 2007 arrest for weapons and drug possession.
Mill's lawyer Joe Tacopina has argued that Judge Brinkley is biased and has repeatedly impugned her credibility to have her removed from the case, to no avail.
On Monday, Tacopina, told TMZ, "This ruling from Judge Genece Brinkley simply reaffirms the fact she has turned Meek Mill's case into a personal vendetta."
"In spite of the recommendations from the Philadelphia District Attorney's Office, which was supported by Governor Tom Wolf, the judge continues to stand alone in supporting Officer Reginald Graham's perjured testimony as well as his criminal behavior that has been documented," he continued.
Judge Brinkley refuses to recuse herself from the case, claiming there is no evidence of wrong doing, despite being accused by Tacopina of asking Mill for a "shout out" in one of his songs, a new version of Boyz II Men's "On Bended Knee."
"This bald allegation has no basis in reality," Judge Brinkley said Monday. "There is zero evidence to support this claim. The court has repeatedly told Defendant that he cannot demand special treatment just because he has chosen to be an entertainer."
Meek's legal team is appealing to the Pennsylvania Supreme Court in an attempt to secure his release.
Follow me on Twitter @ShondaMcClain