Gubernatorial candidates tout platforms at Black Chamber conference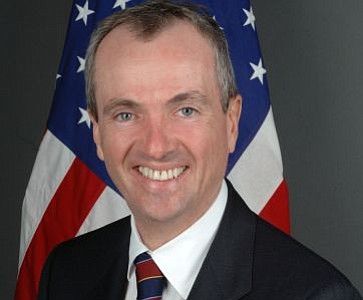 Lt. Gov. Kim Guadagno and Democratic candidate Phil Murphy made stops at the 10th annual business leadership conference hosted by the African American Chamber of Commerce of New Jersey (AACCNJ) in Newark.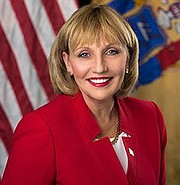 More than 200 people packed the ballroom of the Robert Treat hotel on Sept. 21 for the daylong session that included a panel discussion, networking session and an awards presentation. The theme of the event was "A Journey to Commitment," and featured several national, state and local dignitaries—including Guadagno and Murphy. The keynote speaker was Andy Ingraham, CEO of the National Association of Black Hotel Owners, Operators & Developers, Inc. (NABHOOD). Ingraham unveiled an initiative called Black Wealth 2020. Ingraham said the NABHOOD backed program will increase the number of African-American owned businesses in the country—with a focus on travel and tourism related businesses.

Despite the overall theme of small business advocacy of the conference, issues relevant to the current active and frequently acrimonious political environment were prevalent throughout the conference. "As a poor immigrant to this country from the Bahamas in 1972, Donald Trump is now threatening to deport me," Ingraham quipped. "But I still encourage people to come here and start a business."
Guadagno and Murphy participated in the conference and touted their platforms and took occasional swipes at each other. Guadagno participated in a morning panel discussion that covered several issues, including initiatives she would extend to minority and women owned business enterprises (MWBE's) if she is elected governor. "I get more satisfaction out of dealing with the smaller companies and providing state opportunities for them," she said. "Small businesses have a real opportunity for growth in New Jersey." Guadagno also slammed Democratic front runner Phil Murphy as not being good for New Jersey. "He will raise taxes," she said.
However, Murphy, who attended the afternoon session, said the number of small businesses has decreased in the past eight years under the administration of Chris Christie and Kim Guadagno. "They have failed small businesses in New Jersey," Murphy said. "Under Chris Christie, New Jersey is near or at the bottom of the list in every economic indicator in the country," he said. "That trend will continue if my opponent is elected governor." Murphy discussed a plan to establish a public bank that would be focused on helping small business owners obtain financing for a business.
Lastly, attendees lauded the conference and praised the AACCNJ for offering worthwhile events to foster entrepreneurship and MWBE's across the state. "I met and hired my staff accountant at a Chamber event earlier this year," said Melinda Ragin, president of HR Control Solutions—a staffing company based in Jackson, NJ. "It's all about providing a forum to network and meet people that can help you build and maintain a successful business—the Black Chamber does that."
The AACCNJ will host the 7th Annual Corporate Awards Dinner at the Venetian in Garfield, NJ on Thursday, October 26th from 6 p.m. to 9 p.m.
For more information visit the AACCNJ web site at www.aaccnj.com.