People Making a Difference in New Jersey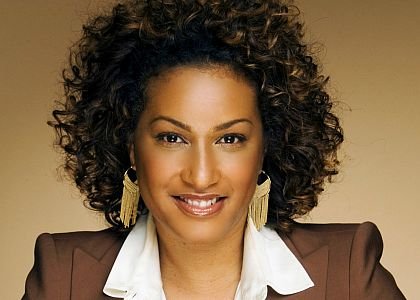 Activism to promote equality, social justice and community-building efforts are prerequisites for growth and stability in many communities in our state and country. The following five individuals exemplify that commitment and the South Jersey Journal salutes them for all that they do.
Darlene Walker is the past president of the National Coalition of 100 Black Women (NCBW)—Southern New Jersey chapter. The influential group has more than 60 chapters across the country and promotes a platform that focuses on health, economic empowerment and diversity. In a previous interview with the South Jersey Journal, Walker said, "I know I can make a difference in the organization and together, we can make a difference in the world." She served as president of the organization between 2014 and 2016. The Southern New Jersey chapter of NCBW serves Gloucester, Camden, Burlington, Cumberland, Salem, Ocean, Atlantic and Cape May counties. Walker is also involved in providing much needed educational materials to communities in Africa.
As founder of A Woman's Business – an entity for, by and about women, based in Sewell, NJ, Angela Brown is all about empowering women. As a contributor to the self-help book, Resilience: Living Life by Design, Brown said high-achieving women serve as a testament to the indisputable fact that, "Regardless of our struggles and the differences that attempt to divide us all, we all have one thing in common—Women are Resilient!"
Robert Dickerson is the founder, creator and CEO of the Universal African Dance & Drum Ensemble at the Unity Community Center of South Jersey in Camden. A self-described cultural activist, Dickerson says people must learn from the past in order to secure and enjoy a prosperous future. He believes individual and collective foundations are developed by taking a universal and spiritual approach to living life. "Young people must learn to appreciate their roots, and have pride in the history of the African Diaspora," he said.
As one of the longest serving mayors of Logan Township and a senior executive at the Delaware River and Bay Authority, Frank Minor is no stranger to controversy. It's been more than a decade since he raised the ire of many when he abruptly switched from Republican to Democrat—citing "irreconcilable differences." However, when it comes to making his community a force to be reckoned with and challenging the establishment, Minor welcomes a little drama if it comes with challenging the establishment to create a more equitable system for all.
Lastly, when it comes to pushing the "get-out-and-vote" message to people, perhaps no one yells it louder than 96-year-old Princeton resident Laura Wooten. Wooten has been a member of the Princeton Board of Elections for more than 70 years. "There was a time when everyone used to vote," she said. "Not anymore...young people are hard to reach and they are unconcerned with politics and the political process." The election of Barack Obama as America's first Black president, which was a historic occasion, reinforced the motivations of Wooten to keep promoting her cause. "I never thought I would see an African American man in the White House in my lifetime, but I was happy when (I) did!"