New Jersey political leaders slam DACA decision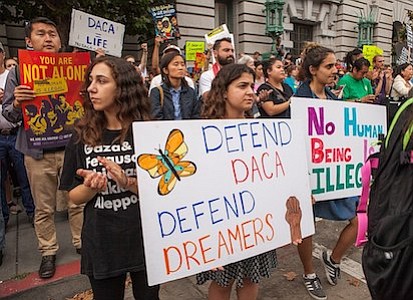 President Donald Trump's decision to end an Obama-era immigration policy that protects undocumented residents—the Deferred Action for Childhood Arrivals (DACA)--is being met with staunch condemnation and vitriol from thousands of New Jerseyans, including two of the Garden States' top political leaders.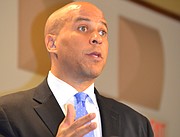 Sen. Cory Booker- (D-NJ) said, "President Trump is violating the trust that DREAMers placed in the U.S. Government when they came forward to comply with the law and apply for DACA." (DACA recipients are called DREAMers in accordance with a 2001 bill called the DREAM ACT that would have protected undocumented residents if they went to school or joined the military—the complete bill failed to get full congressional approval.)
Attorney General Jeff Sessions called DACA, "unconstitutional" and said that new applications for the program would no longer be accepted. The Trump administration is giving Congress six months to establish and implement a viable alternative before the government ceases renewing existing permits for people covered by the program. The annual renewal fee for DACA recipients is about $500.
The DACA program was established under the Obama administration in 2012. Among other things, it allows immigrants that came to the country as children without proper documentation to obtain renewable work permits and be protected from deportation proceedings. Nearly 800,000 children and young adults will lose that protection and be subjected to immediate deportation to their country of origin, if Congress does not implement a comparable alternative. More than 22,000 DACA recipients live and work in New Jersey, according to New Jersey Policy Perspective—a state public policy advocacy organization and think tank. In addition, thousands of DACA recipients are students at some of the state's largest universities, including Rutgers University, Princeton University and Stockton State University. Senator Bob Menendez, who is the highest ranking Latino in Congress and a champion of immigration rights, said the termination of DACA by the administration is "a mistake of historic proportions" and is "un-American."
President Trump defended his decision during a tax reform meeting in Washington. "I have a great heart for the folks we are talking about; a great love for them," he said. "Hopefully now Congress will be able to help them do it properly."
However, thousands of political leaders—current and former, said the rescindment of DACA sends a frightening message to undocumented residents. "There is this notion that they're {immigrants} are going to be detained and sent back to their country of origin, which is for the most part utter nonsense, because I don't know that those countries would even accept them," said state representative Frank Pallone. He added that deporting immigrants would impact the state coffers which could lose "$1.5 billion in gross domestic product since many DACA recipients are working and pay taxes."
Lastly, in a rare public statement since leaving office, former president Barack Obama posted, "To target hopeful young strivers who grew up here is wrong, because they've done nothing wrong."