Things to do in South Jersey and region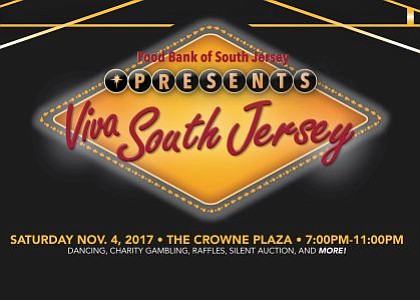 The following list is a guide to cultural and community events in South Jersey and the region. Items for the calendar should be sent at least three weeks in advance to editor@southjerseyjournal.com. Information should be sent in a Word document format.
November 1
A Visit to Franklin Parker Preserve-The Heart of the New Jersey Pine Barrens
The event will be held 10 a.m. to 11 a.m. at Medford Leas

Medford Campus Theater No fee registration by October 27th
Medford, NJ
Contact: Medford Leas 609-654-3000 www.medfordleas.org
November 2
Explore Medford Friends Meetinghouse
Event will be held from 9:30 a.m. to 10 a.m.
Medford Leas
14 Union Street
Medford, NJ 08055

No Fee Registration Deadline; Oct. 27,
Contact: Medford Leas 609-654-3000 www.medfordleas.org
November 3-5
Family Camp Weekend
Families will focus on connection and communication while exploring visual and performing arts at our 115 acre camp in rural South Jersey.
Appel Farm Arts Camp 457 Shirley Rd, Elmer, NJ 08318
Contact: Natasha Thompson 856-358-2472 Ext: 120 nthompson@appelfarm.org
November 4
Food Bank of South Jersey presents Viva South Jersey
Every year we host an annual fundraising event called Viva South Jersey to generate the necessary funds to serve those going hungry in the community. As our single largest revenue event, attending this gala not only supports our mission, it also supports the 200,000 food-insecure residents of South Jersey. Viva South Jersey is a fun night featuring charity gambling, silent and live auctions, live musical entertainment and much more.
The event will be held from 7 p.m. – 11 p.m. at The Crowne Plaza Hotel, Riverside Ballroom, 2349 W. Marlton Pike, Cherry Hill, NJ
11th Annual Steps for Seizures
Complimentary refreshments, snacks, products/information from various companies, D Jay, face painting/balloon art, photo booth, strolling magician, appearance by the Road Scholar Clayton's Hope truck, prizes for the two individuals raising the most pledges and the two team captains recruiting the largest teams to walk. Clayton's Hope Sewell, NJ
Contact: Shelby Myers 609-410-6736 www.claytonshope.org
Friends of Millville Public Library Book Sale
The book sale will be held from 10 a.m. to 3 p.m. Cash only sales
Millville Public Library
210 Buck Street-Library Basement.
Contact: Kimberly Pinkman 856-827-7087 Ext. 12 kimberlypi@millvillepubliclibrary.org
November 7
Aging Optimally-Could 100 be the New 60?
This event will be held from 10 a.m. to 11 a.m.
Medford Leas
Medford Leas Campus Theater Deadline is November 3
Contact: Medford Leas 609-654-3000 www.medfordleas.org
Health Information Technology (HIT) Information Session
The session will begin at 4 p.m.
Rowan College at Burlington County
Pemberton Campus bin the Lewis Parker Center, Room 313

Pemberton, NJ
Contact: Rowan College at Burlington County

For more information: 856-222-9311
http://www.rcbc.edu/event/hit-information-sessions-3
November 9
Veterans Day Continental Breakfast & Program
Logan Township Library
The breakfast will be held from 10:30 a.m. - noon. Please register.

November 13
The Unexpected Book Club
West Deptford Free Public Library, 420 Crown Point Rd, Thorofare, NJ 08086
Contact: Carolyn Wood 856-845-5593 Ext: 24 cwood@westdeptford.lib.nj.us
November 16
Native American-Style Flute Performance
Logan Township Library
The musical performance by Brian Evancho will begin at 7 p.m. Hand-crafted flutes by Brian will be available for sale after the performance. Sponsored by the Friends of GCLS.