Kappas to honor 2017 African-American Women Achievers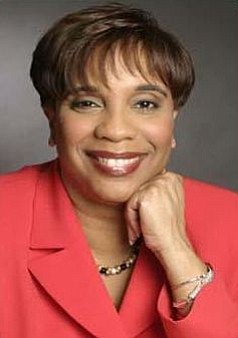 The Burlington Camden Alumni Chapter of Kappa Alpha Psi will honor its 2017 African American Women Achievers on Sunday, November 5 at Auletto's Caterers, 1849 Cooper Street, Almonesson, NJ. The event will be held from 4 p.m. to 7 p.m.
The honorees include African American women who have achieved in a wide variety of fields including business, education, government and health care.
The following is a list of this year's honorees:
Elayne McClain is the Regional Director of Middlesex County, New Jersey Small Business Development Center at Rutgers, New Brunswick. She has provided workshops and seminars such as Business Planning, Strategic Planning and Business Financial Management to name a few.
Winifred Still Davis is currently the Assistant Director of Financial Aid at Rowan University for the past 35 years. She is the wife of Pastor Jesse l. Davis, who is currently serving in the Eastern North Carolina Episcopal district; she is a descendant of the famous Still family in South Jersey.
Leslie A. Anderson is the Executive Director of the New Jersey Redevelopment Authority [NJRA], a multi-million dollar independent financing authority created by the state of New Jersey to transform urban communities through direct investment and technical support. She is the first African-American woman to lead an independent financing authority in New Jersey and thanks to her tenacity, effectiveness and vision she has been reappointed to this position by three consecutive governors.
Dr. Edith Simpson is the first African-American Registered Nurse to work in the Emergency Department at the Cooper Hospital in Camden, NJ. She is the first graduate overall to receive a Ph.D. in Nursing from the Cooper Hospital School of Nursing.
Rachel Merrill is Founder and President of Jubilee Music Enrichment, a new non-profit corporation. Church pianist, vocalist, songwriter and conference speaker, she has performed throughout the country internationally including Israel, Russia and Vienna. Honored as one of South Jersey's most influential women in the Arts, she is also a recipient of the Presidents Lifetime Volunteer Service Award given to her by former President Barack Obama.
Mabel Welborn is a retired human resource management executive who began her affiliation with the Sullivan Movement in 1966, as an administrative assistant to a program director at OIC Philadelphia. Shortly after joining OIC, she was recruited to work with Zion Investment Associates and Zion Non –Profit Charitable Trust-the entities that were formed with the resources of the 10-36 plan that was created by the late Reverend Dr.Leon Sullivan.
Mineretta Boone McFadden is a native of Philadelphia, PA, and the first in her family to finish college and graduate studies. She was a librarian at Overbrook High School for more than 30 years. Professionally, she is the recent past president of the Camden County Association of School Librarians and currently serves on the board of directors as County Liaison of the New Jersey Association of School Librarians.
Tracey Bond is the Owner and President of Great Valley Pool Services located in Malvern, PA. She has grown the business from several years of flat sales of 3.7 million when she purchased the company three years ago to its current sales level of 4.3 million a nearly 16.0% increase. Under her tenure her company has received multiple awards and recognition including the Best Pool Service Company of the Mainline.