Obama campaigns for Phil Murphy in New Jersey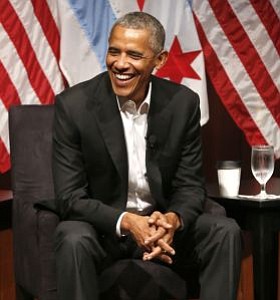 Former President Barack Obama and Hillary Clinton stumped for Democratic gubernatorial candidate Phil Murphy in private and invitation only events in recent days in New Jersey.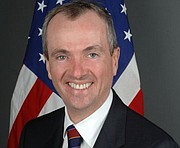 In one of his first public appearances in the Garden State since leaving office earlier this year, Obama entered the packed ballroom at the Robert Treat Hotel in Newark on Thursday to a steady chant of "Four more years," from hundreds of supporters. On Sunday evening, Hillary Clinton became the latest in a series of national Democratic political heavyweights to campaign for front runner Murphy in recent weeks--including former vice-presidents Joe Biden and Al Gore and former U.S. Secretary of State John Kerry. During a near 20-minute speech, Obama took one or two subtle swipes at President Donald Trump without directly mentioning him. Obama encouraged New Jerseyans to elect Murphy to the governorship and reject and deny the "politics of division that is currently gripping the nation." Murphy, 60, who served as U.S. Ambassador to Germany between 2009 and 2009, currently leads Republican Kim Guadagno, 58, by double digits in various polls across the state, including the Rutgers University Eagleton poll. New Jersey and Virginia are the only two states with gubernatorial elections in 2017.
Murphy has been a steadfast critic of the Christie/Guadagno administration—claiming the "sloppy" and "reckless" policies of the current administration have severely impacted and hurt millions of New Jerseyans. He renewed a pledge to fully fund the state's public pension program; ease property tax burdens; and provide tax relief initiatives for older residents and low-income earners. Guadagno said she would cap school taxes at 5 percent of household income that would benefit older residents. She also vowed to lower property taxes in her first term or not run for a second.
Election Day is November 7th.