An urgent call for more aid and fair treatment for Puerto Rico
Marian Wright Edelman | 10/19/2017, 6 a.m.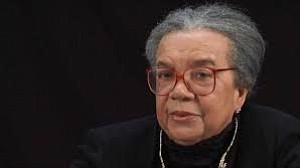 Puerto Rico has struggled with a massive economic downturn since special exemptions that made it a tax haven for U.S. businesses, especially pharmaceutical companies, ended in 2006. The ongoing financial crisis led to an historic number of people migrating to the mainland in search of jobs and economic opportunity. The island's overall population declined by more than 300,000 people between 2010-2016, including many students, doctors, and skilled workers. As young professionals fled the island they left behind an older and poorer population more dependent on social welfare programs although Puerto Rico now has a smaller tax base to support those programs. So many doctors leaving for the mainland led to such a shortage of doctors that some people had to wait more than a year to receive medical care. These were all preexisting conditions before Hurricane Maria made landfall pouring salt on the open wounds from the island's financial turmoil and making everything much, much worse.
So how will we help Puerto Rican children and families recover and heal? To date some in our federal government have treated the island as if it were America's stepchild and should be grateful for the crumbs received from the table of federal disaster relief. On October 8 President Trump tweeted, "Nobody could have done what I've done for #PuertoRico with so little appreciation. So much work!" And on October 12 he tweeted, "'...We cannot keep FEMA, the Military & the First Responders, who have been amazing (under the most difficult circumstances) in P.R. forever!" But reports from the ground make clear the work President Trump believes he's already done was delayed and is still nowhere close to being commensurate with the devastating level of suffering and need Puerto Rico's 3.5 million citizens are experiencing. Many believe the federal government would have responded with more urgency to a natural disaster that left a mainland state without any power or tore asunder the lives of 3.5 million people in Texas or Florida.
Conditions in Puerto Rico are dire. Puerto Ricans are not our stepchildren – they are our brothers and sisters. We are not doing them a favor by helping; it is our obligation to aid our fellow Americans during their time of great need and tragedy beyond their control. With roads impassable, workplaces damaged, and jobs connected to tourism gone, so many Puerto Ricans have no idea when they will be able to go back to work or receive another paycheck and what will happen to their children. Some families able to get out made the quick decision to start all over again on the mainland. In the first week after the hurricane, Florida public schools reported enrolling 400 new children who had fled the storm and its aftermath. But children and families resettling in the mainland or staying behind to rebuild in the middle of massive destruction will all need our urgent help.
You, your family, friends, and colleagues can help in the following ways:
Donate Money: Organizations such as UNICEF and United for Puerto Rico are accepting monetary donations for the island and at least 90 percent of donations goes to help Puerto Ricans affected by Hurricane Maria. Any amount helps.