Randall Woodfin: A son of Birmingham becomes its mayor
Marc H. Morial | 10/19/2017, 7:10 p.m.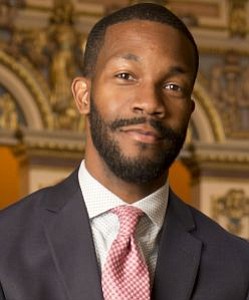 Randall has proposed bold, progressive solutions for Birmingham, including debt-free community college for public high school students, boosting the city's minimum wage to $15 an hour, and running a city hall that is inclusive of all people—and he's not the only one. Randall is part of a growing wave of young leaders in the South, and elsewhere, like Mayor Chokwe Antar Lumumba Jr. in Jackson, Mississippi, who are determined to turn the tide on national trends and policies that hurt, not help, our communities and cities.

Americans are notorious for not going to the polls to vote when the stakes are less than presidential. But in reality, it is what happens at the local level that has the most everyday impact on your life. The president is not responsible for your local community, you and your locally elected officials are. If you are frustrated by the rhetoric and policies coming from the executive branch, you must remain engaged in local races. The men and women who campaign to run your city, your school board, and your criminal justice system are your voice and your frontline against policies that hurt your community and communities across our nation. The resistance to unfair immigration policy, stagnate minimum wages and a myriad other challenges will not trickle down from the top. The seeds of resistance will be planted at the local level and grow into a movement.
The National Urban League congratulates Randall on his recent win, and supports his vision for a Birmingham that is progressive, thriving, inclusive and allows all its residents to reach their highest potential.

Marc H. Morial is the President and CEO of the National Urban League.