Civil rights leaders support crackdown on payday lending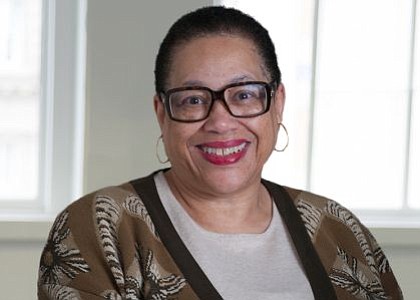 After five years of field hearings, town hall meetings, multiple research reports, and over one million comments, the Consumer Financial Protection Bureau (CFPB) announced on October 5 a new rule to rein in predatory payday and car-title loans.
"These protections bring needed reform to a market where far too often lenders have succeeded in setting up borrowers to fail. . . Faced with unaffordable payments, consumers must choose between defaulting, re-borrowing, or failing to pay basic living expenses or other major financial obligations," said Richard Cordray, CFPB Director.

Central to the CFPB's rule is the establishment of an ability-to-repay principle. High-cost loans of 45 days or less, as well as longer term loans that end in a balloon payment, must first take into account whether the loan is affordable when both borrower income and expenses are considered. These loans allow lenders to seize funds from either a borrowers' bank accounts (payday loans) or repossess vehicles that were used as collateral (car-title loans).
Although marketed by predatory lenders as an easy lifeline in a financial emergency, research by CFPB, and other consumer groups found otherwise: payday lending's business model is the tool that drowns borrowers into a sea of debt. With triple-digit interest rates of 400 percent or higher, payday and car-title loans drain $8 billion in fees on loans averaging $300-$400. Borrowers stuck in more than 10 loans a year generated 75 percent of all payday loan fees. Similarly, 85 percent of car-title loan renewals occur 30 days after a previous one could not be fully repaid.
Across the country, these high-cost lenders are most-often found in communities of color where Blacks, Latinos, and low-wealth families reside. The data and consistency of business locations in these areas suggest that lenders target financially vulnerable consumers.
Upon learning of CFPB's payday rule, clergy and civil rights leaders who have steadfastly opposed payday and car-title lenders' triple-digit interest rates were swift to speak in support. Their desire to rein-in the debt trap of these unaffordable loans was both strong and consistent.
"With little accountability for their actions, payday lenders have long preyed upon communities of color and drained them of their hard-earned savings," said Hilary O. Shelton, the NAACP's Washington Bureau Director and Senior Vice President for Policy and Advocacy. "This CFPB rule establishes a much-needed set of transparent responsibilities for lenders and basic rights and protection for borrowers."
"We will work to defend and strengthen this rule," continued Shelton, "so Americans face fewer burdens in establishing financial security."
For Reverend Willie Gable, Jr., Pastor of Progressive Baptist Church in New Orleans and Member of the National Baptist Convention, USA, Inc., the country's largest predominantly African-American religious denomination, the payday rule was both personal and pastoral.
"In my home state of Louisiana, the average payday loan interest rate is 391 percent," said Reverend Gable, Jr., "With rates this high – and even higher in other states, cash-strapped people who needed only a couple hundred dollars soon discover they are in financial quicksand, paying loan fees were after week, that only sink them deeper into debt."