Gabrielle Union opens up about the end of 'Being Mary Jane'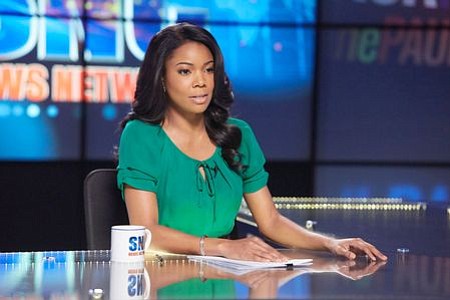 BET recently announced it was canceling its groundbreaking drama "Being Mary Jane." The show, which stars Gabrielle Union as Mary Jane Paul, an ambitious, single broadcast journalist, debuted in 2013 and ran for four seasons. BET will wrap up the series with a two-hour movie scheduled to air in 2018.
The final season of "Being Mary Jane" saw Mary Jane's parents (played by veterans Margaret Avery and Richard Roundtree) divorce and a long-awaited proposal from Mary Jane's beau, Justin, played by Michael Ealy. But, of course, it's complicated. Before Justin popped the question, Mary Jane visited a fertility expert for artificial insemination.
Union, who serves as an executive producer on the show, took to Instagram to speak to fans, writing:
"We have all worked so tirelessly to bring you a show that we could be proud to be a part of. Mary Jane has become my favorite character. We've screwed up together, laughed together, evolved together, and raised hell together. I love all her imperfections, and through playing her I became more forgiving of others who are imperfect and on the journey of self discovery and improvement. We watched her struggle with relationships with both men and women, and we watched her finally start to get her sh together," she wrote.
"But the journey isn't over yet. We, as a Being Mary Jane family, cannot wait to bring you this final 2 hour series finale movie that will answer all your questions about each and every character. More than anything, however, we want to thank you with every fiber of our being for faithfully watching the show and supporting our work… from the actors, writers, producers, directors and enormous crew over the years, we are humbled and we remain grateful. Thank you!"
In the meantime, Union, 44, is busy building her business empire with the recent launch of her hair care line, Flawless by Gabrielle Union, and she has embarked on a book tour to tout her new memoir, "We're Going to Need More Wine," which "tackles a range of experiences, including bullying, beauty standards, and competition between women in Hollywood," according to HarperCollins. The book also recounts Union being raped at a young age while working at a Payless store and her current battle with infertility, which has resulted in numerous miscarriages for her and her husband, basketball star Dwyane Wade.
Follow me on Twitter @ShondaMcClain.