Stacey Adams wants to be America's first black female governor
Stacy M. Brown (NNPA Newswire Contributor) | 10/13/2017, 7:02 a.m.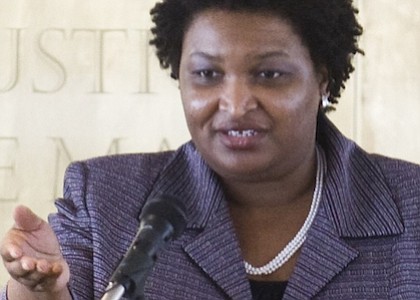 When she ascended to the position of house minority leader, it was the first time that a person of color or a woman had held that job in more than 200 years, according to The Guardian.
Incidentally, her sister, Leslie Abrams, is the first Black woman to become a federal judge in Georgia.
"Georgia is a fast-changing state with demographic parity," Abrams said. "But, I'm running to be the governor of all Georgians, because all Americans deserve leaders who care about them and who don't work only for the privileged, but for justice."
That's important, because "Poor doesn't care what color you are," Abrams said.
With vast experience in the public, private and nonprofit sector, Abrams said she's poised to lead her state. Abrams said that she has created several small businesses, published eight novels and, one of her latest ventures, was to make sure Black-owned small businesses had access to capital.
Her campaign is based, in part, on a vision that every Georgia resident deserves the freedom and opportunity to thrive, but Abrams said that too many people are being left behind or left out.
Abrams has also pledged to expand pre-kindergarten programs and make technical college education free.
Her vision for Georgia is one she said fosters prosperity where everyone has the opportunity to succeed, not just survive.
"We have the ability to build a stronger, brighter Georgia," Abrams said. "It is time for transformative leadership, powered by all of us."