Rapper Nelly arrested for alleged rape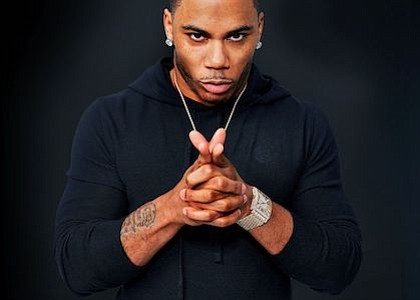 Nelly was taken into custody Saturday morning in Washington state after a woman accused the rapper of rape.
Cornell Haynes Jr., who goes by the stage name Nelly, was arrested in Des Moines, Washington, according to a police report. He was charged with rape in the second degree and released a few hours later.
According to the police report, a woman called police at 3:48 a.m. Saturday to report the alleged assault, which she says occurred on Nelly's tour bus, which was parked in a Wal-Mart parking lot. Nelly, 42, had performed at the White River Amphitheater in King County along with the country group Florida Georgia Line, hours before the 911 call was made.
The "Country Grammar" rapper has denied the charges, tweeting to fans: "I am beyond shocked that I have been targeted with this false allegation. I am confident that once the facts are looked at, it will be very clear that I am the victim of a false allegation. … I also want to thank my fans for their unwavering support. They know me. I assure you I will be vindicated. And I assure you, I will pursue every legal option to address this defaming claim. Thank you."
Nelly's attorney, Scott Rosenblum, said the "allegation is devoid of credibility and is motivated by greed and vindictiveness."
Rosenblum told TMZ, "Nelly is the victim of a completely fabricated allegation. Our initial investigation clearly establishes the allegation is devoid of credibility and is motivated by greed and vindictiveness. I am confident, once the scurrilous accusation is thoroughly investigated, there will be no charges. Nelly is prepared to pursue all legal avenues to redress any damage caused by this clearly false allegation."
Nelly, who has won three Grammy Awards, is a regular cast member on Kevin Hart's BET comedy, "The Real Husbands of Hollywood." He also had a short-lived reality TV show, "Nellyville," on BET, which followed the lives of Nelly and his family.
Follow me on Twitter @ShondaMcClain.