Murphy leads Guadagno in recent NJ gubernatorial poll
Voter registration deadline is October 17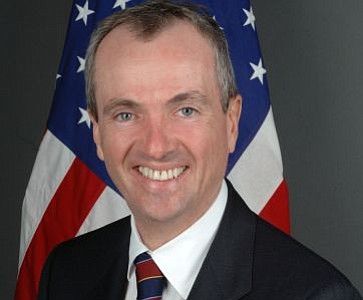 Democratic gubernatorial candidate Phil Murphy continues to lead his Republican opponent current Lt. Gov. Kim Guadagno by double digits in the race for governor according to a recent poll from Suffolk University/USA Today Network Poll.
Despite efforts by Guadagno to distance herself from the enormously unpopular Gov. Chris Christie, Murphy, a former Wall Street executive and administrator under former President Barack Obama solidly maintains a 44 percent to 25 percent lead over the current Lieutenant governor and frequent proponent of Chris Christie.
In August, Murphy tapped former House Speaker and longtime state legislator Sheila Oliver as his running mate—potentially making Oliver the most powerful African American in the state—a title that appeals to the Garden State's large African American population. Guadagno chose Woodcliff Mayor Carlos Rendo—a Cuban immigrant, as her running mate.
The deadline to register to vote in the New Jersey gubernatorial election is Tuesday, October 17th. Eligibility requirements to vote include, being a U.S. Citizen; 18 years old by the next election; and a resident of the county for 30 days and not be in prison or on parole or probation. The election for the next governor is on Tuesday, November 7th.