Celebrating Hispanic Heritage Month
Select profiles of those who have contributed to America
Wilfredo "Wil" Rojas, M.Ed. | 10/7/2017, 6:51 a.m.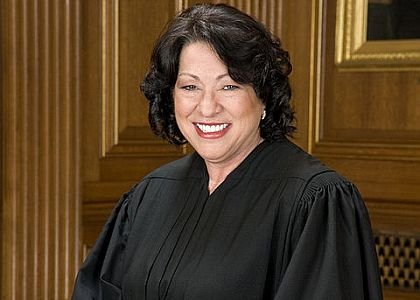 As she earned her advanced degrees, Carmen taught science in both Camden City and Audubon school districts. She has teaching certificates in Physical Science, Biological Science, Bilingual Science and K-8 education. She taught physics and chemistry at Brimm Medical Arts High School before becoming Principal of Kingdom Charter School of Leadership in Gloucester Township in the summer of 2013. In the summer of 2014, Freeholder Rodriguez was appointed Supervisor of Bilingual Education for the Camden City School System.
As an educator and the mother of four children, Freeholder Rodriguez knows the value of strong families and the power that education brings to young people. Her education and experience as a teacher and a parent motivated her to expand her role as a public servant, becoming the first Hispanic member of the Camden County Board of Freeholders.
Her concern, kindness and compassion have reached out to touch many lives throughout the county. She is the liaison to the Board of Social Services, helping those in need. She expanded the Code Blue protocol for cold weather to include a new Code Blue warming site in downtown Camden, where the homeless can come to get warm on the coldest winter days. She proactively works with agencies to find permanent homes for the homeless.
She has helped the Health Department maintain a level budget without reducing services and has been involved in bringing more digital access to their services by supporting online health inspections of restaurants and cafeterias throughout the county. She is liaison to the Covenant for Children, a partnership among various agencies to help children and families guided by a Children's Bill of Rights and the Freeholders' proclamation and support for helping children and families.
In 2012, as part of the Covenant for Children initiative, Freeholder Rodriguez worked with the Board of Freeholders to create an interactive Parenting Conference to help children, youth and families build better, stronger families and smart, happy, healthy children. The conference is now an annual event that reaches hundreds of families and is a great addition to Camden County's annual Women's Health Conference. She is also co-chair of the Mental Health Leadership Task Force.
Freeholder Rodriguez has been honored with the Good Neighbor Award by the Camden County Branch of the American Red Cross, the Legislator of the Year Award from the National Association of Women Business Owners, and was named one of the Delaware Valley's Most Influential Latinos in 2014. The mother of four lives in Merchantville.
Julia de Burgos
Julia de Burgos (February 17, 1914 – July 6, 1953), the best known poet in Puerto Rico and one of Latino America, was born into a poor family in Carolina, Puerto Rico. Despite this, she made great sacrifices to earn an education, graduating as a teacher from the University of Puerto Rico. She went on to study in Havana, Cuba and later moved to New York in search of work, as did thousands of other Puerto Ricans, forced to migrate due to impossible living conditions on the Enchanted Island. Unable to find work and oppressed by the same exploitation and racism that faced people on the island, she became active in the labor struggles and independence movement for Puerto Rico. At age nineteen her first verses were published. Her best-known poem is "Rio Grande de Loiza". She went on to publish several books, including Poemas Exactos de mi Misma Poemas en Viente Zurcos and Camion de la Verdad Sencilla. The alienation and loss of cultural identity affected her deeply in a foreign country disparaging of persons of color. Julia de Burgos' death at age 37 was an irreplaceable loss to the Puerto Rican, Latino and American people. She was a strong, determined woman of color.