Celebrating Hispanic Heritage Month
Select profiles of those who have contributed to America
Wilfredo "Wil" Rojas, M.Ed. | 10/7/2017, 6:51 a.m.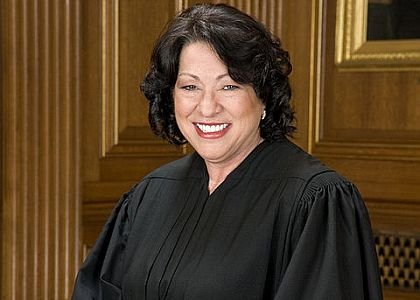 This month South Jersey Journal features brief biographies relevant to the living history of Hispanics or Latinos everywhere in observance of Hispanic Heritage Month, September 17- October 15. We want to focus not only on the greatness of individual Hispanics, but on how Hispanics have contributed to the changing Hispanic condition and other minority groups by voicing and expressing their personalities, uniting to build a better America for all and to changing it to provide tolerance and respect for one another.
In this feature we cover individuals and organizations who in the past and in the present have made remarkable contributions to the state of minorities, women and others.
These people contribute what they have, whether it meant poetry, equal justice, county governance, and state representation on issues affecting minorities and others. Also, fighting on behalf of migrant farmworkers, collection of rare books on African history in the Americas, municipal government administration and communicating with minorities customers and airing concerns affecting minorities.
Then there is a column on Annual Hispanic Leadership Conference & Awards Gala at Rowan University that helps dispel the negative image of the Hispanic/Latino community and build a positive institution towards positive change.

South Jersey Journal hopes that the information provided will be a tool for further study by people of all backgrounds who never heard or read the biographies about the featured individuals here and hope that they will understand Hispanics/Latinos as a people living in the world.
Finally, the South Jersey Journal acknowledges and welcomes the work on this issue of our columnist Wilfredo "Wil" Rojas. Thank you and enjoy.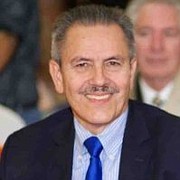 ADALBERTO "Bert" LÓPEZ
Adalberto "Bert" López is currently a Manager of Government and Public Affairs for Atlantic City Electric, where he has 39 years of service in a variety of roles. Bert holds a Bachelor of Science in Business Administration from the Thomas Edison State College, with much of his course work taken at Stockton State College of New Jersey. He also holds an Associate in Applied Science with a major in Electronic Technology from Atlantic Community College and a Certification in Corporate Community Relations from Boston College.

Bert serves as the producer and host of a weekly TV public affairs show; "Latino Motion with Bert Lopez", which debuted on NBC40 and now airs on the Stockton Channel, SNJ-TV and the Gloucester Education network (GCEN). The show highlights issues impacting the local South Jersey Latino Community, while advancing understanding of Latino cultural heritage and Latino contributions to our society. The show covers issues such as education, healthcare, housing, employment, and social issues, such as immigration and advocacy.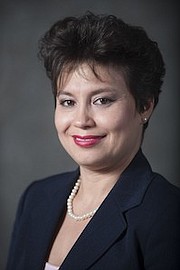 Freeholder Carmen Rodriguez
Freeholder Carmen Rodriguez is an American success story. Born in Puerto Rico, she came to the continental U.S. with her parents when she was four. Her family lived in Philadelphia before moving to Camden. Education was her parents' dream for her and Carmen made that a reality.
After graduating from Woodrow Wilson High School with honors, she earned a Bachelor of Science degree in biological science with a minor in Spanish from Rutgers University. She went on to earn two Master's degrees: A Master of Education degree in Teaching English as a Second Language from The College of New Jersey and a Master of Chemistry Education from the University of Pennsylvania. She also earned an Ed.S degree in Education Leadership.