Nielsen study reveals spending power of Black women
Stacy M. Brown (NNPA Newswire Contributor) | 10/6/2017, 6:19 p.m.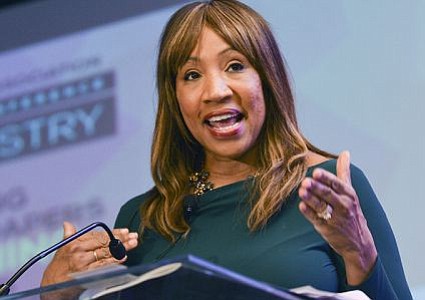 Grace continued: "Now, marketers must also recognize the intercultural influence of Black women on the general market, as an increasingly vital part of how all women see themselves, their families and the rest of the world."
The African American woman's independent mindset is present in her growing confidence, self-awareness and rising income, according to the report.
Black women are not only redefining what it means to be a woman for themselves, but are at the vanguard of changing gender roles and unlimited possibilities for American women of all ages and races.
The report noted that 64 percent of Black women agree their goal is to make it to the top of their profession; 58 percent agree that they don't mind giving up their personal time for work—20 percent higher than non-Hispanic White women.
Further, 14 percent of Black women have annual incomes of $50,000 or higher with ages 35–49 enjoying the highest income within the Black female cohort.
For millennial women, 81 percent have never been married, up from 71 percent in 2005 and, with an average household size of 2.47, 29 percent of total Black American households contain a married couple.
Black women also have embraced the social media movement #BlackGirlMagic, a term that describes a cross-platform gathering of empowered Black women who uplift each other and shine a light on the impressive accomplishments of Black women throughout the country.
According to the report, Black women "over-index by 29 percent for spending three to four hours each day on social networking sites and by 86 percent for spending five or more hours each day on social networking sites."
Especially adept at using technology and social media to trade opinions and offer recommendations, Black women 18 and older, more than any other demographic group, have taken social media and adopted it for higher purposes, the report found.
Whether they are buying cars, jewelry, smartphones or beauty products, the advice, referrals and feedback they receive from friends and community play an important role in Black women's purchases, the report said.
Forty-three percent of Black women say they like to share their opinions about products and services by posting reviews and ratings online; 47 percent agree that people often come to them for advice, before making a purchase.
"The trend of Black women becoming increasingly educated and driving the buying power of Black households, means that they are making purchase decisions that historically they didn't make," said Bianca Blake, a marketing specialist. "Couple that with trends of the millennial generation marrying and starting families later, the Black woman becomes an independent decision maker for much more of her journey through life, as opposed to abiding by decisions made by her parents, husband or heavily influenced by her children."