Things to do in South Jersey and region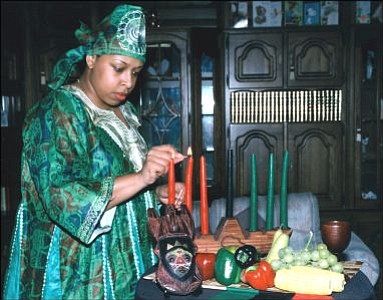 The following list is a guide to cultural and community events in South Jersey and the region. Items for the calendar should be sent at least three weeks in advance to editor@southjerseyjournal.com. Information should be sent in a Word document format.
December 1
Tree Lighting Ceremony in Glassboro
Do you hear what I hear? Santa Claus is coming to town to light up the tree in Downtown Glassboro! The magic of the holidays begins on Friday, December 1, 2017, from 6 p.m.-9 p.m. Glassboro will partner with Rowan University to present "Boro in Lights: Glassboro's Annual Tree Lighting Ceremony." This free event will feature holiday activities as well as family friendly activities for all ages.
The festival will be located on Rowan Blvd., Glassboro, New Jersey, 08028
This Seasonal Favorite, Glassboro Event will include Santa and Mrs Claus in a Fire Truck Lighting the Tree, live music performances, Photos with Santa, a Living Nativity Scene, a Life-Sized 'Lite-Brite' Display, live Ice-Carving demonstrations, Horse and Carriage Rides, Roving Carolers, winter foods, 'Toys-for-Tots' and canned food drives, Model Trains and Hot Cider, cookie decorating, plus many more interactive offerings. Don't miss special appearances and photo ops with the Grinch and Buddy the Elf!
3,500 people are expected to attend Glassboro's Annual Tree Lighting
"The Tree Lighting Ceremony is the perfect time for kids of all ages to come and experience all that our beautiful downtown has to offer as we officially kick off the holiday season," Councilwoman Anna Miller says. "There are great activities planned for this year that you won't want to miss. Please be sure to bring a Toy-for-a-Tot and canned food for those less fortunate." Put it on your calendar and you better be good for goodness sakes!
Blurring the Lines
Rowan University Art Gallery
Glassboro, NJ
Contact: 856-256-4521
December 2
Empty Bowls
Perkins Center for the Arts
Collingswood, NJ
Contact: 856-235-6488
Yuletide Tour
Salem County
Salem County, NJ Advanced tickets, $10. day of event $15.
Contact: 856-339-0400
http://visitsouthjersey.com/events/salem-city-yuletide-tour/
December 3
Victorian Holiday Celebration
Historic Smithville Park
Eastampton Township, NJ
Contact" 609-265-5000 www.co.burlington.nj.us
December 4
Scars of Human Evolution
Medford Leas 10 a.m.-11:30 a.m.
Medford, NJ Registration Deadline December 1
Contact: 609-654-3000 www.medfordleas.org
December 5
Seasons Eatings! A Free Nutrition Workshop
LourdesCare at Cherry Hill
Cherry Hill, NJ
Contact: 888-568-8337
December 6
Stockton to Screen "Our Side: The Other Atlantic City" Documentary
A screening the documentary "Our Side: The Other Atlantic City" will be held at 6 p.m. on Wednesday, Dec. 6 in the Arts and Sciences Building Theater on the Galloway Campus.
The event is sponsored by the Stockton University Sociology and Anthropology Program, the Office of Service Learning and Media Mobilizing Project (MMP).
"Our Side" tells the story of a community-led theater production in Atlantic City — a
stage adaptation of "Growing up in the Other Atlantic City: Wash's and the Northside" by
Atlantic City native Turiya S.A. Raheem. The production was adapted for stage by Stockton Theater Professor Pamela R. Hendrick.
From bustling streets to broken promises, from discrimination to resiliency, the film follows local residents staging a play about the historically Black community of Atlantic City through the lens of Raheem's own family odyssey. Coming together to perform their community history shapes residents' hearts and minds and helps them imagine a better future for their community.