Menendez slams federal prosecutors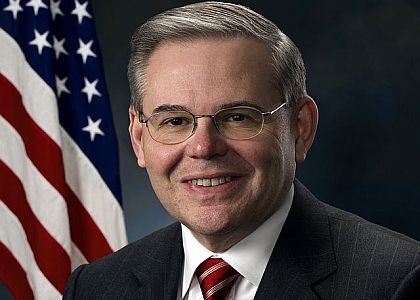 The federal corruption trial of U.S. Senator Robert Menendez ended in a mistrial last week in a Newark courtroom—ending widespread speculation that the senior New Jersey senator—if convicted--would be forced to resign from the top legislative post.
U.S. District Judge William Walls declared a hung jury on Thursday after nearly a full week of deliberations that had to be restarted midway when a juror was excused. According to various reports, the jury was hopelessly deadlocked with 10 of the 12 jurors voting to acquit Menendez on all charges—including bribery. Menendez was accused of accepting lavish gifts and sizable campaign donations from a wealthy contributor--Florida eye doctor Solomon Melgen in exchange for political influence and intense lobbying efforts on existing and new business ventures on his behalf. Shortly after the decision, Governor-elect Phil Murphy issued a statement. "Senator Menendez is a strong voice for New Jersey, and I look forward to working with him to stand up for our people against President Trump's disastrous tax hike and further efforts to kill the Affordable Care Act. Should he decide to seek reelection, he will have my full support."
Menendez, 63, is expected to seek reelection when his current senate term ends next year. The elder statesman sobbed outside of the Newark courtroom after the ruling. However, he slammed federal prosecutors for bringing the indictment and bringing the case to trial. "I've made my share of mistakes, but my mistakes were never a crime," he said. It remains unclear if the feds will attempt to retry Menendez. He served in the House from 1993 until he was appointed to fill a Senate vacancy in 2006 and has chaired the Foreign Relations Committee.