Governor-elect Phil Murphy gets to work
Sheila Oliver named commissioner of the Department of Community Affairs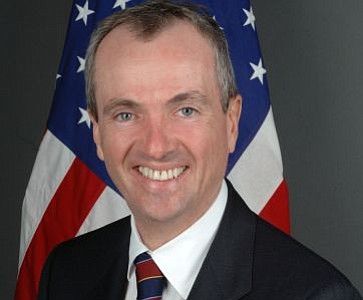 Just days after his overwhelming win as New Jersey's new governor, Democrat Phil Murphy has appointed Lieutenant Governor-elect Sheila Oliver to serve as Commissioner of the Department of Community Affairs (DCA). He has also named a staffer to former governor Jon Corzine to manage his transition team, officials recently announced.
Lt. Gov.-elect Sheila Oliver will manage the Department of Community Affairs (DCA) ---a major state agency that among other things provides funding and technical assistance to local municipalities across the state. In a prepared statement, Murphy said, "The Division of Community Affairs is critical for partnerships with local government, economic development and affordable housing priorities. Shelia will be a critical part of our mission to bring a stronger and fairer economy to New Jersey." Oliver becomes the first cabinet appointment to the Murphy administration and will become the highest ranking African American in state government. Jose Lozano, a senior executive with Hackensack Meridian Health, will oversee the Murphy Transition 2018 team to the State House in Trenton. Lozano, 37, is a former policy and administration advisor to ex-governor Jon Corzine. He also worked in Homeland Security and Environmental Protection under President Barack Obama. Lozano becomes the first Latino to head a gubernatorial transition effort in New Jersey. Murphy lauded Lozano and said the healthcare executive has the knowledge and experience to enable his administration to "hit the ground running."
Lastly, reaction to Murphy's big win continues to be mixed. Many New Jersey voters welcome new leadership in Trenton after eight years under the thumb of the enormously unpopular Chris Christie administration. "Kim Guadagno never stood a chance," said Freehold residence Kurt Gallimore. "Publicly she never went against Chris Christie's policies and initiatives. People's disdain and animus toward him cost her the election."
Others eagerly bought into the Murphy tax the rich credo. "Murphy will raise taxes for the rich...something Christie refused to do because most of his supporters were wealthy," said Anne Mayo of Irvington. "If you earn more and have more you should pay more in taxes, not less."
However, supporters of Guadagno contend Murphy's hallmark plan to make New Jersey a sanctuary state may have dire consequences. A sanctuary state, in its simplest term, is a state that protects undocumented immigrants from deportation. "Making the state a haven for undocumented immigrants is dangerous and puts our safety and livelihood at risk," said long time Hightstown resident Mary Byrne. She added, "Guadagno wasn't a puppet for Christie. She stood against him and had her own opinions." One blogger posted, "People, stop voting for the Republican's and the Democrats and start looking at a third party. That's the only way to right this ship!" Murphy takes office on January 16.