Tiffany Haddish to make 'SNL' history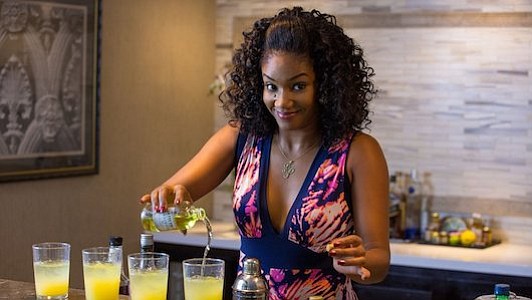 Tiffany Haddish is set for a history making turn on "Saturday Night Live." The break out star of "Girls Trip" will be the first female African-American comedian to host the long-running late night sketch comedy show when she takes the stage on Nov. 11. She will be joined by musical guest Taylor Swift.
This is another coup for Haddish, who co-starred in "Girls Trip," the highest grossing R-rated film this year, alongside Jada Pinkett Smith, Queen Latifah and Regina Hall. The Will Packer directed film is the first ever film directed, produced and starring African Americans, to earn more than $100 million at the box office.
For more than a decade, Haddish, who struggled through homelessness and foster care, has been turning in supporting roles on the small screen in shows like the now-defunct "The Carmichael Show" and films like "Keanu," in between performing at comedy clubs across the country.
Haddish, 37, released her first Showtime comedy special, "She Ready! From the Hood to Hollywood," to critical acclaim this summer and will co-star alongside Tracy Morgan in the upcoming TBS comedy "The Last O.G." She is currently filming "Night School," with Kevin Hart.
Chance the Rapper will host "Saturday Night Live" the following weekend on Nov. 18 with musical guest Eminem.
Follow me on Twitter @ShondaMcClain.