Children and the opioid crisis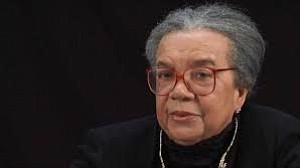 By 2012, an infant was born with NAS on average every 25 minutes in the United States. Across 28 states, the NAS rate increased by almost 300 percent between 1999 and 2013. NAS-affected infants are at greater risk of premature birth, low birthweight, sleep and growth problems, tremors, and seizures.
NAS costs $93,400 per infant in hospital charges on average and the average hospital stay for an infant with NAS is 23 days. Medicaid covered about 80 percent of the estimated $1.5 billion tab for NAS-related hospital charges in 2012.
Opioid poisonings in toddlers and preschoolers 1 to 4 years old increased 205 percent between 1997 and 2012. Opioid poisonings increased 165 percent among all youths under 19 with younger children and older adolescents most at risk.

The teen death rate from drug overdoses that had been declining since 2007 reversed in 2015 when nationwide 772 teens 15-19 years old died. Rates were highest for opioid drugs, specifically heroin.
The opioid crisis marks the third wave of widespread drug abuse over several decades, following the crack cocaine epidemic and the methamphetamine crisis (which has seen a resurgence in some states with the opioid epidemic). All have severely impacted children and families. But veteran child welfare professionals say the opioid epidemic has had the worst impact on child welfare systems they have seen.
After years of decline, the number of children in foster care has been rising steadily since 2012. In 2015, 427,901 children were in foster care. Anecdotal evidence and expert opinion link this to the parallel rise in parental opioid addiction and overdose.
In 2014 over 40 percent of children in relative foster homes were there because of parental substance use. Relatives (often grandparents) also care for children outside formal foster care to avoid placement in "the system," as they refer to it. Sharon McDaniel, President and CEO of A Second Chance, Inc. in Pennsylvania, told the Senate Special Committee on Aging earlier this year about the significant increases in children being cared for by relatives and shared the story of a 62-year-old grandmother with a successful career at Verizon who was suddenly asked to care for her five grandchildren due to her daughter-in-law's opioid addition. Unfortunately she ended up losing her job and had to rely on the Temporary Assistance to Needy Families (TANF) program and help from her faith community to raise her grandchildren in her one-bedroom apartment. A recent report by Generations United, In Loving Arms, describes the protective role of grandparents and other relatives raising children exposed to trauma. For each child raised by a relative inside the formal foster care system 20 more live with relatives in informal arrangements.
Nearly a third of children entering foster care in 2015 were due at least in part to parental drug abuse – an increase of nearly 50 percent since 2005. Some states report parental substance abuse as a factor in over 60 percent of child placement cases. Neglect, the finding in 75 percent of child abuse and neglect cases and the leading reason for foster care entry, is often a result of substance abuse. Because parental substance abuse is a voluntary collection item in our national data system and inconsistently recorded, child welfare professionals believe the true percentage of children removed from homes for substance abuse is higher than reported.