Phil Murphy wins New Jersey governor's race
Sheila Oliver becomes New Jersey's first African American Lt. Governor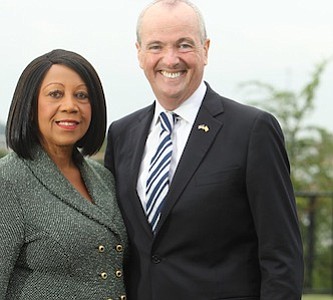 Democrat Phil Murphy will be the next governor of New Jersey—soundly defeating current lieutenant governor and longtime Chris Christie ally Kim Guadagno in one of only two governor's race in the country. The big win hands complete control of New Jersey state government to the Democrats.
Less than 20 minutes after the polls closed at 8 pm., major news outlets including CNN and the Associated Press predicted Murphy was the winner of a highly publicized and watched gubernatorial contest. With the win, Murphy's running mate, longtime Essex County legislator and former Assembly Speaker Sheila Oliver will become the most powerful African American in New Jersey politics. Murphy and Oliver, consistently led Guadagno and her running mate, Woodcliff Lake Mayor Carlos Rendo in various polls since each candidate won primaries in June. Final polls heading into Election Day gave Murphy a 12 to 15 lead over the Republican.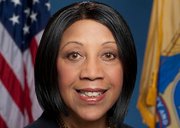 Murphy, 60, is a former Goldman Sachs executive and a political neophyte. However, he was an ambassador in the Obama administration and is the former finance chairman for the Democratic National Committee from 2006 to 2009. Murphy's victory comes as Virginia elected a new governor, Democrat Ralph Northam over Republican contender and President Donald Trump backed contender Ed Gillespie in the nation's only other gubernatorial race.
During his acceptance speech at his campaign headquarters in Asbury Park, Murphy slammed the Trump administration and said he will continue to fight back aggressively against Trump backed initiatives, including key issues including immigration, women's health, legalization of marijuana and raising the minimum wage. "This is one of the first major elections since Donald Trump has been in the White House and sends a message that we are better than what is in Washington," he said. Oliver echoed similar sentiments during her victory speech---"The road back from Trump politics starts now," she said.