New Jersey, Pennsylvania to hold general elections Nov. 7
Governor's race tops in New Jersey, race for District Attorney top race in Philadelphia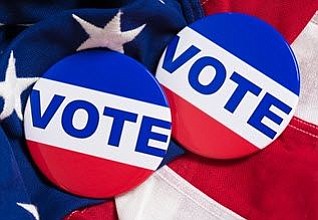 Voters in New Jersey and Pennsylvania will go to the polls for the general election on Tuesday, Nov. 7.
In New Jersey, the top race is for governor.
Democrat Phil Murphy, a former ambassador and Wall Street executive, will face
Republican Lieutenant Governor Kim Guadango.
They are running to replace Republican Chris Christie, one of the most unpopular governors in New Jersey's history.
Christie has only a 13.8 percent approval rating while 76 percent disapprove of his time in office, according to a new poll conducted by Suffolk University and the USA TODAY Network.
The winner of the governor's race will face a host of problems including high property taxes and a poorly funded pension system.
Polls will be open from 6:00 a.m. until 8:00 p.m.
In Pennsylvania, there are several races for judicial seats from Municipal Court to the Pennsylvania Supreme Court.
The top races in Philadelphia, the state's largest city, will be for District Attorney and City Controller.
The most watched race will be for District Attorney.
Former two-term District Attorney Seth Williams was sentenced Oct. 24 to five years for bribery.
Democrat Larry Krasner, a veteran civil rights attorney will face Republican Beth Grossman, a veteran prosecutor, to become Philadelphia's next district attorney.
For City Controller, Rebecca Rhynhart will face Republican Mike Tomlinson.
Polls are open 7 a.m. until 8 p.m.