First Baptist Church of Swedesboro celebrates 125th Anniversary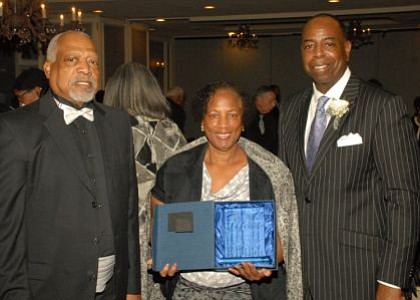 First Baptist Church of Swedesboro recently celebrated a milestone anniversary.
"We are celebrating 125 years as a church, ministering to the community of Swedesboro and more recently, the surrounding Townships of Woolwich and Logan," said Dr. Philip Ginyard, Senior Pastor of First Baptist Church of Swedesboro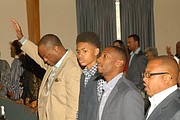 The church celebrated this significant achievement with a banquet at "The Mansion" in Voorhees, NJ on October 20. The keynote speaker was Pastor Albert Morgan, pastor of Union Baptist Temple, Bridgeton, NJ.
A summary of the church history tells how the church arrived at this historic milestone:
"During the latter part of the 19th century there was a small prosperous village of Swedesboro, New Jersey which was once an Underground Railroad station for slaves escaping from bondage before the Civil War. That village included a group of God fearing Christians of the Baptist faith. They were proud, hardworking people, who held on to their dreams and knew that through Jesus Christ all things were possible.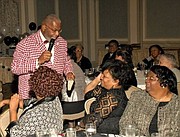 On December 23, 1892, God answered their prayers and they were incorporated as the First Baptist Church of Swedesboro, New Jersey. The necessary paperwork was submitted to the Court of Common Pleas of the County of Gloucester. The church became incorporated pursuant to the provisions of an act of the Legislation of the State of New Jersey.
On May 21, 1899, the people were blessed with the Reverend E. Blackwell as their first pastor. He was succeeded by: Reverend Richard H. Garnett, Reverend Robert D. Smith, Reverend Robert L. Moore, Reverend Leamon Wells, Reverend Frank Jones, Jr., and on May 31, 2015, the people of God were blessed to be under the leadership of the Reverend Dr. Philip J. Ginyard."