African American Chamber of NJ honors corporate donors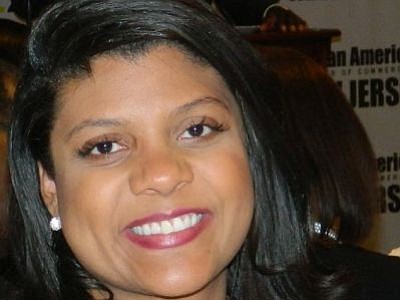 More than 150 people attended a corporate awards dinner hosted by the African American Chamber of Commerce of New Jersey (AACCNJ) recently in Garfield to pay homage to some of the organizations' top corporate contributors.
The annual event acknowledges some of New Jersey's top companies that actively support the AACCNJ. This year's recipients include Berkeley College, Grant Engineering & Construction, PNC Bank and Technology Concepts Group International (TCGI). The keynote speaker at the event was Deborah Collins, the deputy county administrator, director of small business development for the County of Essex. Collins promoted the mantra of culture trumps policy and encouraged the audience of mostly minority owned and women business enterprises (MWBE's) to effectively network and market their businesses and become certified. "Know your clients and understand your client base," Collins said. She highlighted a common misconception by some novice and even experienced entrepreneurs when it comes to presenting their business to potential clients and more importantly, potential investors. "When people ask you who are your clients-- don't say that you sell or market to everybody—be specific and describe your primary client base," she said.
Essex County Freeholder President, Britnee Timberlake was awarded the 2017 Presidential Award for Leadership by AACCNJ president John Harmon. Timberlake is the only African American female and youngest Freeholder elected in New Jersey. Timberlake has been instrumental in the implementation of several key pieces of legislation with a focus on leveling the playing field for minority and women owned business enterprises (M/WBE's) and disadvantaged communities. Her initiatives include the Essex County Banking Review Program and Essex County Land Trust Program. "Britnee Timberlake has been at the forefront at empowering and advancing our community and we proudly acknowledge her efforts," Harmon said.

Lastly, the AACCNJ will be hosting a Small Business Showcase forum at the Lighthouse Outreach Ministry in Trenton on November 8, 2017. To register, please visit the organization web site at www.aaccnj.com.