Booker calls for fed intervention on state transit woes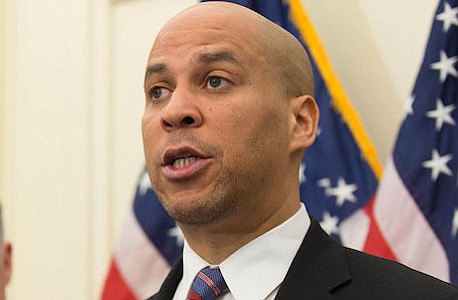 New Jersey Senator Cory Booker joined a chorus of other state leaders calling for federal assistance in an effort to overhaul New Jersey's transportation issues in the wake of several high profile transit delays and other problems in the past several weeks.
Booker said recent transit delays involving Amtrak train derailments, disabled trains and lengthy delays have been a travel nightmare for consumers between the busy New York and New Jersey corridor for the past month. Additionally, Booker echoed Gov. Chris Christie's recent threat to withhold state funds allocated to Amtrak until a thorough investigation into the transit fiasco is completed. In a letter sent to NJ Transit in early April, Christie said, "Amtrak's apparent disregard to NJ Transit customers is entirely unacceptable to me." NJ Transit pays Amtrak about $2.5 million each month for rail service and track fees.
A continued boned of contention between Christie and state Democrats remains the Access to Region Core (ARC) regional tunnel project. The multi-billion dollar rail project would have increased commuter capacity between New York and New Jersey by increasing the number of trains into the busy Northeast corridor. The project started in 2009 and would have been completed in 2018, however, Christie shut down the project in 2010 citing project delays and cost overruns. Several efforts to revitalize the project have been unsuccessful. In the past, Booker and Senator Bob Menendez have sharply criticized Christie for halting the project. However Booker dismissed questions regarding the status of the project. "I don't want to keep revisiting history, I want to talk about where we are right now," Booker said.
Lastly, in a related matter hundreds of commuters are threatening a "No Pay May," protest against NJ Transit in an effort to show their frustration with the carriers' multiple service delays and outages in April. Protesters are urging commuters not to pay for their May transit passes and instead show their April passes to conductors. NJ Transit released a statement regarding the possible "No Pay May," protest. It read in part, "Providing transit is expensive and a fare covers only a fraction of the cost....waive fares and refund consideration go through a careful review."