Some frequently asked questions about urgent care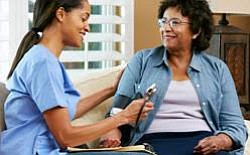 The following are some frequently asked questions about urgent care as provided by Urgent Care Association of America, which represents professionals working in urgent care.
Size of Industry
There are nearly 7,100 urgent care centers in the U.S. The urgent care centers that make up this number have been verified manually by UCAOA and provide full-service urgent care medicine (x-ray, lab, extended hours.) There is no other national database, since federal registration is not required. Another cited figure is 9,000 urgent care centers in the U.S., however, this figure most likely includes retail medical clinics along with urgent care centers.

Prediction of Industry Growth
The size of the urgent care industry has only been measured in any real way since approximately 2008, and the approximate growth in the 2008-2010 timeframe seemed to be about 300 centers per year. In 2011 it appeared that that growth rate doubled, but given the constraints on the ability to count centers, that number (600/year) should be used with caution.
Anecdotally, it does also seem that the growth rate has increased significantly, confirming what the numbers appear to say. There is no indication that this will slow down any time in the near future.
Start of Urgent Care & Growth
Urgent care began, as far as anyone can tell, in the late 1970s and was created to meet a need in a community. The growth from the 70s-80s was slow and steady as the concept of a "doc in a box" that one could see without appointment gained in popularity. Over the next 20 years the industry continued to expand and to gain respect as a viable place to receive healthcare when one could not get into one's "regular" physician.
Recent industry growth (last 5 years) seems to be fueled by a confluence of events and awareness - primary care being somewhat hard to come by, emergency room wait times and overcrowding spreading, physicians seeing and acting on these needs in their communities, and patients driving their popularity.

Difference Between Urgent Care, Walk-in Care, Immediate Care, and Convenient Care?
In general these terms all refer to "urgent care," which is differentiated from other health care delivery models based on:
No appointment necessary to see a medical provider;
Evening and weekend operating hours;
X-ray on site; and
Capability to perform procedures like suturing and casting
Additionally urgent care centers tend to be positioned in high-visibility, consumer accessible locations, have a strong customer service orientation, and focus on getting patients in and out quickly.
Whether a center chooses to call itself "urgent care," "immediate care," "walk-in care," "convenient care"—or to brand itself in such a way that connotes the same concept of on-demand medical care (such as FastMed, CareNow, or MedExpress)—the name chosen is up to the individual practice and should not be inferred as differentiating the center's scope or quality of services.
Urgent care centers, regardless of their moniker, treat minor or acutely rising medical conditions that patients feel require immediate medical attention but that are not medical emergencies. Non-urgent conditions can generally wait to be treated by scheduled appointment in a primary care office and medical emergencies involving trauma or resuscitation should go straight to a hospital emergency room.
Services Offered
Services offered are generally defined by the practice, but there is a baseline of a broad scope of both "primary care" type services as well as more acute care that is beyond the typical primary care office but below the treatment of life or limb-threatening conditions. Many urgent care centers also provide occupational medicine services, and various other ancillary types of care (physical therapy, weight-loss, etc.)
Do Urgent Care Centers Do Primary Care?
In some communities urgent care centers do formally function as the primary care practice for some of their patients, usually driven by patient demand rather than competitive intent. These practices do handle ongoing chronic conditions and serve as a formal "medical home" for their patients.
Staffing Models
The majority of urgent care centers use a "physician-based" model, typically utilizing family practice physicians and emergency physicians. In addition to these primary providers, centers often staff with medical assistants, sometimes registered nurses, and sometimes X-ray technicians. More and more, urgent care centers also staff with physician assistants and sometimes nurse practitioners.

Source: Urgent Care Association of America