Ebony Magazine announces major layoffs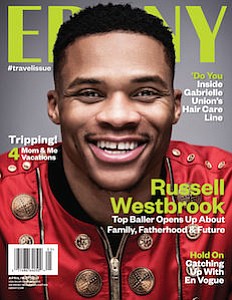 Ebony Magazine has laid off nearly a third of its editorial staff.
According to a Chicago Tribune report, the move was made to consolidate operations with sister publication Jet Magazine and transition to Los Angeles from the magazine's Chicago home base, where it began nearly 72 years ago.
"Ebony is laying off about 10 of 35 employees, including editor-in-chief Kyra Kyles. Tracey Ferguson, who became the Los Angeles-based editor of Jet in February, will be responsible for both magazines going forward," reports the Chicago Tribune.
"There was a significant consolidation of the editorial staff as well as some of the digital staff," said Michael Gibson, co-founder and chairman of Ebony owner CVG Group.
The magazine is also moving its editorial operations to Los Angeles while retaining a downsized Chicago office.
Johnson Publishing Co., Ebony's longtime owner, sold the magazines to a Texas private equity firm, CVG Group, in early 2016. The magazine recently became the target of a negative social media campaign for not paying freelance writers and copy editors in a timely manner for their published work.
In a statement, The National Association of Black Journalists (NABJ) said it was "disheartened by news that Ebony Magazine laid off nearly a dozen key staff members this week, including several long-time NABJ members."
Marlon A. Walker, NABJ's vice president of print said: "Fear that Ebony would lose its place on coffee tables around the country began when the Johnson family sold the business. Over the last two years, talented journalists such as (now former) editor Kyra Kyles and (now former) managing editor Kathy Chaney produced keepsake issues after the death of Prince and the demise of Bill Cosby's legacy. As a print journalist, I hope the owners understand how important it is to keep Ebony as a mainstay in black households, telling stories that reflect our community."
Several major news organizations including ESPN, Gannett and Berkshire Hathaway subsidiary BH Media Group recently announced major staff cuts to meet changing demands of an ever-evolving media landscape.
"Ebony and Jet have a strong legacy of covering the black community, especially during times when mainstream media outlets chose not to," NABJ President Sarah Glover said. "It's NABJ's hope that the owners have a plan in place that will continue the legacy of both publications."