Snoop Dogg to induct Tupac Shakur into Rock and Roll Hall of Fame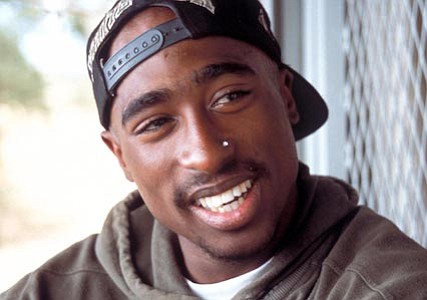 Snoop Dogg will induct his former labelmate, the late rapper Tupac Shakur into the Rock and Roll Hall of Fame, according to Rolling Stone. Shakur will be inducted along with Joan Baez, Electric Light Orchestra, Yes and Journey on April 7 at the Barclays Center in Brooklyn, N.Y.
Snoop and Shakur collaborated on the 1996 track "2 of Amerikaz Mosted Wanted," which Snoop famously performed at Coachella in 2012 along with a hologram of Shakur. The two, who were signed to Death Row Records, also teamed up for the single "Wanted Dead or Alive," which was released in 1997, the year after Shakur died at the age of 25.
Shakur, who was born June 16, 1971, released four studio albums before his death on Sept. 13, 1996, including "2Pacalypse Now" (1991), "Strictly 4 My N.I.G.G.A.Z." (1993), "Me Against the World" (1995) and "All Eyez on Me (1996)." Seven more were released posthumously, including "The Don Killuminati: The 7 Day Theory," which have kept Shakur's legacy alive and made him one of the highest selling rap artist in history, according to Neilsen Soundscan. Shakur's hit singles include "California Love," "Hit Em Up," "How Do U Want It" (ft. K-Ci & Jojo), "Dear Mama," "Hail Mary," "Keep Ya Head Up," "I Ain't Mad at Cha" and "Changes," which was released after his death.
Shakur rose to fame as a rapper, but he was also gaining recognition as an actor with roles in the cult classic "Juice," as well as "Above the Rim," "Gridlock'd," "Gang Related" and "Poetic Justice" with Janet Jackson and Regina King.
In addition to being inducted into the Rock and Roll Hall of Fame, Shakur's legacy will be remembered this year with the biopic, "All Eyez on Me," which will be released on what would have been Shakur's 46th birthday, June 16. USA Network is also developing a series titled "Unsolved: The Murder of Tupac and Biggie." Actor Marcc Rose will play Shakur, a role he previously played in 2015's hit film "Straight Outta Compton," about the formation of the rap group N.W.A.
Follow me on Twitter @ShondaMcClain.