Four African American women trailblazers from New Jersey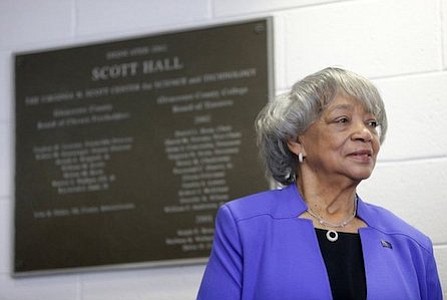 March is National Women's History Month. All over the country, women past and present will be celebrated for their contributions to America. This month, South Jersey Journal highlights four local trailblazers who have a made a difference in the community: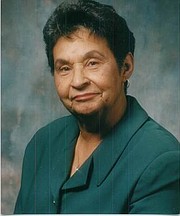 Gwendolyn E. Gould
Gould has been described as a tireless worker for community health and social justice. Her dedication to anti-poverty causes goes back to the 1960's when her late sister-in-law, Pauline Boykin encouraged her to volunteer on migrant camps. She started with reading books to children at the camps, which soon evolved into a full-time commitment to helping the migrant community. She became the executive assistant for the migrant program of SCOPE (an anti-poverty organization that served the people of Cumberland, Salem and Gloucester Counties) and went on to direct the Head Start program for SCOPE in Port Norris.
After leaving her position with SCOPE, she began working with nearly 30 local organizations as both a board member and volunteer to impact several issues including poverty, education, child development, social equality, racial justice and healthcare.

As a member and President of the Southwest Citizens Organization for Poverty Elimination, Gould helped to found a credit union for disadvantaged people. She is also a longtime board chairperson of CompleteCare Health Network, which she helped to grow the organization from two to 20 health centers – helping thousands of health underserved patients along the way.
Gould continues to reside in Cumberland County and serves as a board member for the CompleteCare Family Health Foundation.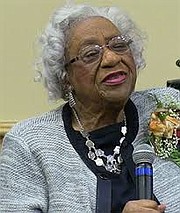 Edith Savage Jennings
Savage-Jennings is a longtime civil rights and social justice activist.
"In her decades as a civil rights advocate, Trenton activist Edith Savage-Jennings has had a front-row seat to history, "said an article in the New York Times.
"She enjoyed a close friendship with Martin Luther King Jr. and wife Coretta Scott King, helped integrate a school in Mississippi and as a young girl, became a pen pal of none other than first lady Eleanor Roosevelt," said the Times.
In 1957, the Rev. S. Howard Woodson, the president of the Trenton area NAACP and first African-American speaker of the New Jersey legislature, asked Mrs. Savage-Jennings to chair a civil rights rally at Shiloh Baptist Church for the benefit of the (Southern Christian Leadership Conference) SCLC. She invited the Rev. Martin Luther King, Jr. to speak which inspired the people and garnered national attention to the Mercer County chapter of SCLC. She also coordinated three "Marches on Trenton" as part of the Poor People's Campaign, which included the march from the Battle Monument to Trenton Central High School where participants were met with police dogs.
In 1963, President John F. Kennedy recruited Mrs. Savage-Jennings for a secret mission to Jackson, Mississippi. She and Mrs. Helen Minor, the wife of the New Jersey Governor Robert Minor, went to meet with public officials and women in the Jackson community to offset rioting due to integration in the first grade classrooms. They also traveled to Hattiesburg to retrieve letters from incarcerated college students who were helping to register black Mississippians to vote.