Gaining inspiration from Women's History Month
Work It!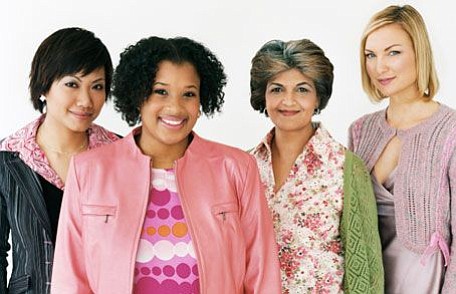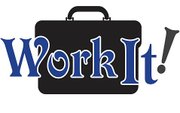 During this month we honor all women who have made contributions to their communities and our nation. It is a time to reflect on how women have made our lives better, richer, safer, healthier and happier through service, education, the arts and innovation and a commitment to excellence.
We hope our salute to these women will serve as an inspiration to others to make a difference wherever you are—in the home, place of work, place of worship, in the community—anywhere. Recently, many women have been inspired to mobilize and be politically active. However, what you choose to do does not have to be anything on a grand scale, just seek to do good-- no matter how insignificant it may seem, because any and all positive action is needed and welcome at this time.

Woman's History Month is also an excellent time to reflect on how we see ourselves and begin to actively generate the kind of internal fortitude and energy that helps us to meet the challenges of everyday living. Think of the strength and courage it took for women who were 'first' in their area of endeavor, making history and becoming a beacon of hope and inspiration to other women. Often times they were just seeking to simply earn a living, get an education or find answers to problems in the face of opposition and outright hostility. Many also faced other hardships such as a lack of support from those around them and limited resources. So, as we go about the business of making a difference in our homes, communities and the workplace, we should think of the countless women, known and unknown who have succeeded in areas that were once closed to women and silently thank them for their sacrifice and example.

Also, try to begin each day with a prayer, meditation and/or statements of affirmation that reinforce who we are and what we know to be or wish to be true about ourselves. This mantra of affirmations should be repeated daily until it becomes a part of who we are. For example: "I am worthy", "I am strong", "I am gifted", and more. We cannot always count on others for support, though having support is great and we should graciously accept it when it is offered, however, it is an essential life skill to be able to support our own emotional needs and motivate ourselves to do what it is that we need to do. Think about it. Who was on the bus that day supporting Rosa Parks when she refused to give up her seat? Hopefully our circumstances never become that dire; however, challenges come in many forms and we need courage and the emotional strength to see it through.
Yes, we often find it necessary to be our own best friend and count on ourselves and therefore, believing in ourselves and persistence is essential, but also reflecting on the stories of the many wonderful women who excelled, set records and standards and persevered and prevailed when others thought it was not possible, could be the source of strength and inspiration we need to achieve our own goals.
Carlotta Daniels-Randolph, M.Ed. is a workforce development professional with 20 years' experience in the public and private sector and an administrator and adjunct instructor at Delaware County Community College.