BET's "Rebel" with a cause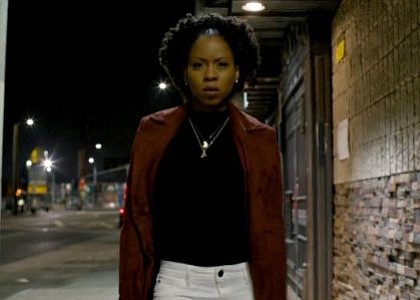 Oakland, Calif., has a new hero and her name is Rebecca "Rebel" Knight (Danielle Mone Truitt). Cut from the cloth of Foxy Brown and Coffee, Rebel is an Oakland police detective who has a knack for solving homicides. As a Black woman, she has to work twice as hard as her male colleagues and becomes the most successful detective on the force. She is an Afro-puff wearing, badass who is well-respected and feared in the office and on the streets.
But, after shooting her partner, Michael "Mack" McIntyre, in an attempt to prevent him from shooting her brother, Malik, and an intense internal affairs investigation, Rebel becomes disillusioned with the system. She resigns from the force and takes matters into her own lethal hands, working as a private investigator to help her community, which pits her against her former colleagues in blue. Rebel is left living a life of looking over her shoulder "from the dirty cops who are out for revenge," according to BET.
The brainchild of John Singleton ("Boyz N the Hood"), who serves as executive producer and director, "Rebel" examines the relationship Black officers have with their jobs and the communities they serve at a time when police forces are rife with brutality and misconduct.
Truitt, a true triple threat, is a singer, dancer and actress. Although "Rebel" is her breakout role, the Sacramento State grad got her start in theater. And, according to her bio, she made history when she joined the cast of the Academy Award-nominated film "The Princess and The Frog" as the video reference for Princess Tiana, played by Anika Noni Rose. Truitt performed the body movements and facial expressions for the Disney Princess, ultimately giving Princess Tiana her persona and essence as well as performing a voice for another character in the film, Georgia.
"Rebel" which premieres March 28 at 10 p.m., also stars Giancarlo Esposito ("Breaking Bad") as Rebel's friend and lieutenant Charles Gold; Mikelen Walker as Rebel's brother Malik Knight; Mykelti Williamson as Rebel's father Rene Knight; LaTanya Richardson as Det. Traylynn Jones; and Brandon Quinn as Rebel's partner Michael "Mack" McIntyre. Method Man and Lauren London will also make appearances.
Follow me on Twitter @ShondaMcClain.