South Jersey Links shine light on domestic violence and human trafficking
Shonda McClain, South Jersey Journal | 3/10/2017, 7:41 a.m.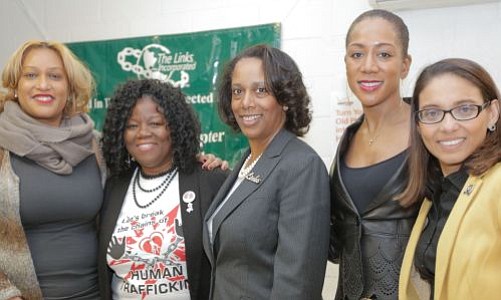 Savory pasta dishes whipped up by Food Network's "Chopped" winner Chef Tim Witcher, was not on the only thing "On The Menu" Saturday at an event sponsored by the South Jersey Chapter of The Links, Inc.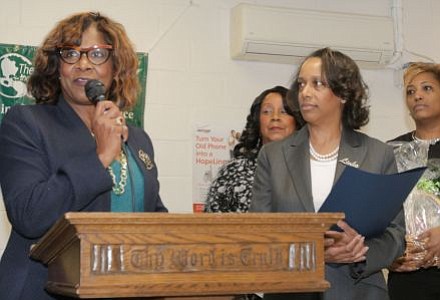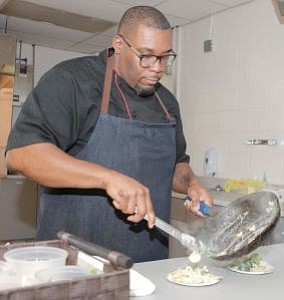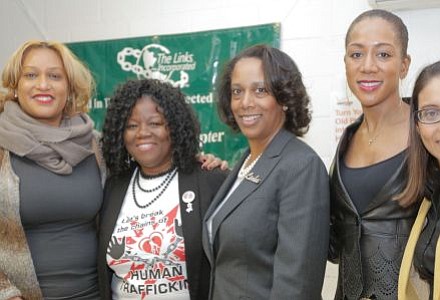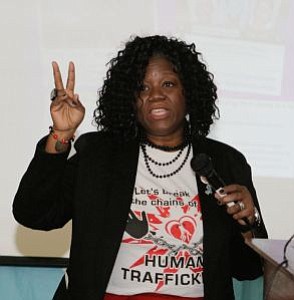 In an effort to reduce incidents of domestic violence and human trafficking amongst women and girls of color, The Links, Inc. served up an inspiring and emotional day of hope, help and heart during its inaugural "On The Menu" program at St. Bartholomew's Episcopal Church in Marlton, N.J.
The event, hosted by the Women's Issues Committee, chaired by Angela Brown, included remarks by a survivor of human trafficking who shared her emotional and harrowing story of abduction, forced prostitution and her brave escape from her trafficker.
Unfortunately, her story is all too common.
According to Denise Poole, founder and CEO of Heart 2 Heart Services, human trafficking is modern day slavery and involves the use of force, coercion or fraud to force victims into prostitution, involuntary servitude or perform sex acts for the purpose of creating pornography. Human trafficking can happen to anyone at any time. The average age of a sex slave is 12 years old and the victims are disproportionately people of color.
Poole's organization, Heart 2 Heart Services, seeks to provide a safe home for youth victimized by human trafficking and offers supportive service to assist with life skills, social skill land increased self-worth. For more information, visit heart2heart.services or call (856) 352-5424.
The event concluded with remarks by N.J. Assemblywoman Gabriela Mosquera, 4th-District. Mosquera, whose mother was a victim of domestic abuse, is a tireless advocate for women and has sponsored legislation to help protect women and children from domestic and intimate partner violence.
According to statistics, one in four women will experience domestic and intimate partner abuse in their lifetime. This includes physical violence, sexual abuse, emotional abuse and psychological abuse. Black women are particularly vulnerable. They are almost three time as likely to experience death as a result of domestic and intimate partner violence than white women and it is one of the leading causes of death for black women ages 15-35.
If you are a victim of domestic abuse or know someone who is, call the New Jersey Statewide Domestic Hotline (800) 572-SAFE (7233), which provides a 24-hour, seven-day-a-week confidential hotline for domestic violence victims and others seeking crisis intervention, information and/or referral services.