Viola Davis, Mahershala Ali make Oscar history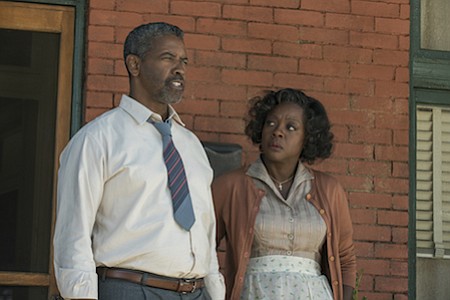 The 89th Annual Academy Awards marked the most African-American actors to win in a single night since 2007, when Halle Berry ("Monster's Ball") and Denzel Washington ("Training Day") took home trophies. Not only did Barry Jenkins' critically acclaimed film "Moonlight" take the coveted Best Picture honors, it was also a history-making night for two Black stars – Viola Davis and Mahershala Ali.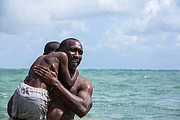 Davis took the award for Best Actress in a Supporting Role for "Fences," a role she originated on Broadway seven years ago and won a Tony for, making her the first Black woman to win an Oscar, an Emmy and a Tony for acting. Whoopi Goldberg, who has the revered EGOT status, also has an Emmy, an Oscar, and a Tony, but she won her Tony award for producing the play "Thoroughly Modern Millie." Goldberg also has a Grammy.
Winning the Oscar for the first time after three nominations, Davis gave an emotional acceptance speech.
"People ask me all the time, what kind of stories do you want to tell, Viola? And I say, exhume those bodies, exhume those stories, the stories of the people who dreamed," she said. "I became an artist, and thank God I did, because we are the only profession that celebrates what it means to live a life. So here's to August Wilson, who exhumed and exalted the ordinary people."
She also singled out her "Fences" director and co-star Denzel Washington, saying, "Thank you for putting two entities in the driving seat: August and God. They served you well."
When Ali accepted the trophy for Best Actor in a Supporting Role for "Moonlight," he became the first Muslim actor to win an Academy Award. Ali is a member of a sect of Islam called Ahmadiyya that has faced persecution and violence, according to CNN.
He spoke about his conversion to Islam and what it has taught him after winning the Screen Actors Guild Award last month.
"I think what I've learned from working on 'Moonlight' is we see what happens when you persecute people. They fold into themselves. And what I was so grateful about in having the opportunity to play Juan was playing a gentleman who saw a young man folding into himself as a result of the persecution of his community," Ali said.
But on Oscar night, Ali thanked his teachers and professors. "One thing they consistently told me […] was that it wasn't about you. It's not about you, it's about these characters, you are a servant. You're in service to these stories and these characters."
He also gave a shout out to his wife, who gave birth to their first daughter four days ago. "I want to thank her for being such a soldier through this process, and carrying me through it all."
"Moonlight's" director, Barry Jenkins, made history earlier in the year when he became the first black writer/director to be nominated for Best Picture, Best Director and Best Screenplay for "Moonlight." He took home the trophy for Best Picture and Best Screenplay (along with playwright Tarell Alvin McCraney). No black actor has ever won the Oscar for best director.
Follow me on Twitter @ShondaMcClain