Kenya Moore, Idris Elba, and more in BUZZ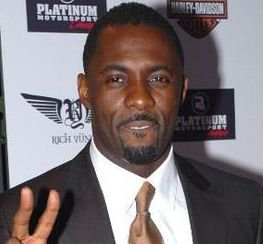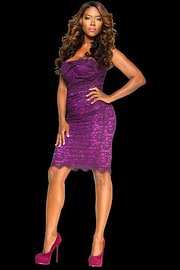 Kenya Moore is a real housewife! The star of "Real Housewives of Atlanta" was spotted beachside on the romantic island of St. Lucia in June exchanging vows with her beau, a businessman she met a year ago. "I'm just ecstatic," Moore told People. "This man is the love of my life and I'm so happy to begin our lives together as husband and wife."
Moore has not always been so lucky in love. The 46-year-old former beauty queen's last relationship with Matt Jordan was a hot mess. She accused Jordan of breaking the windows to her garage and car, before eventually ending the toxic relationship. During her first year on the show, Moore's love interest, Walter Jackson, accused her of paying him to play her boyfriend on the show.
This is Moore's first marriage.
It's all about the Benjamins for Sean "Diddy" Combs. The mogul has landed in the top spot on Forbes list of highest paid entertainers, raking in a cool $130 million. Diddy's leap to # 1 is due in part to him selling a portion of his Sean Jean clothing line, as well as revenue from his Bad Boy reunion tour and his investment in Ciroc vodka. Diddy was followed by Beyonce who pulled in $105 million. Comedian Kevin Hart was #98, Steve Harvey came in at #53 and Dwayne "The Rock" Johnson earned a solid "$65 million, putting him at #22.
Richard Williams, 75, is divorcing his much younger wife, Lakeisha, 38, and things are getting nasty. Venus and Serena's dad has accused Lakeisha, whom he wed seven years ago, of forging his name on documents to gain ownership of one of his homes and cars, according to TMZ. The couple has a five-year-old son and Williams is accusing Lakeisha of putting the child in danger because she is now living with someone who has pending felony charges.
Lakeisha's attorney, Sandy Becher, told TMZ: "All of the allegations are false and will be proven to be false when we litigate the case in court." Becher said Williams is making these false allegations to avoid paying alimony.
In better news, Williams is being inducted into the American Tennis Association's Hall of Fame. He will be the first inductee into the hall of fame which is a part of a new Tennis and Education Complex in South Florida. Williams is credited with coaching his girls, Venus and Serena, and training them to become the most dominant female tennis players on the planet. The induction ceremony takes place Aug. 2.
Amber Rose broke the internet with her bush. The South Philly native posted a pic of her naked nether regions on social media that went viral before it was taken down. Rose says she wants women to embrace their natural assets. #bringbackthebush.
Theo Huxtable is a dad! Malcom-Jamal Warner and his girlfriend are celebrating the birth of their first child together, a baby girl. The mom is an attorney based in Bridgeport, Conn., and the two are "very much in love," according The New York Daily News. Warner played Theo Huxtable on "The Cosby Show" from 1984 to 1992.