Why Sixers made the trade
Maya Hughes | 6/19/2017, 6:45 p.m.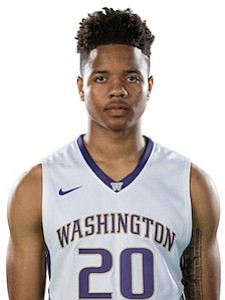 The Philadelphia Sixers went 28-54 this past season, after winning 19, 18, and 10 games the previous three seasons. While the majority of those seasons were plagued with injuries and a rotation of players coming in and out of the lineup, one thing that was noticeable missing on the team was the lack of a point guard.
The Sixers will finally be able to fill that void in this year's NBA Draft as the team have agreed to terms with the Boston Celtics to send their No. 3 pick along with a protected first-round pick (either from the Lakers 2-5 in 2018 or the Kings' unprotected pick in 2019) in exchange for the Celtics No. 1 pick. The Sixers is expected to use the pick on former Washington guard Markelle Fultz. Fultz worked out for the Sixers on June 17 at the team's practice facility in Camden, N.J.
At 6-foot-4, Fultz averaged 23.2 points, 5.7 rebounds and 5.9 assists in 25 games during his lone college season at Washington, excelling on a team that finished 9-22 and lost its final 13 games. Fultz led the Pac-12 in scoring and finished No. 6 among all Division I players, and he was the top freshman scorer in the country.
Fultz' versatility is considered his biggest strength. He's a good shooter, scorer, playmaker and floor general who can be used in a variety of roles. That versatility not only means he can fit next to Ben Simmons and Joel Embiid, but also that he fits into the modern NBA. A point guard must be able to shoot, and Fultz shot 41 percent from 3-point range at Washington. He projects well as a scorer off the dribble and as a spot-up shooter. Fultz's size allows him to guard multiple positions, another must these days. He can also play next to another combo guard, or next to a pure shooting guard.
The Sixers had the No. 1 draft spot on three previous occasions, taking Doug Collins in 1973, Allen Iverson in 1996, and Simmons a year ago. While Simmons was out all of last season due to an injury, the Sixers could be the first team to have two rookie No. 1 overall picks on the same team. The Sixers will have a top-three pick for the fourth straight year: They took Embiid at No. 3 in 2014, Jahlil Okafor at No. 3 in 2015 and Simmons No. 1 in 2016.
The 2017 NBA Draft will be held on Thursday, June 22 at the Barclays Center in Brooklyn. The draft will be televised nationally by ESPN. Coverage will begin 7 p.m. (Eastern).
The Associated Press contributed to this article.